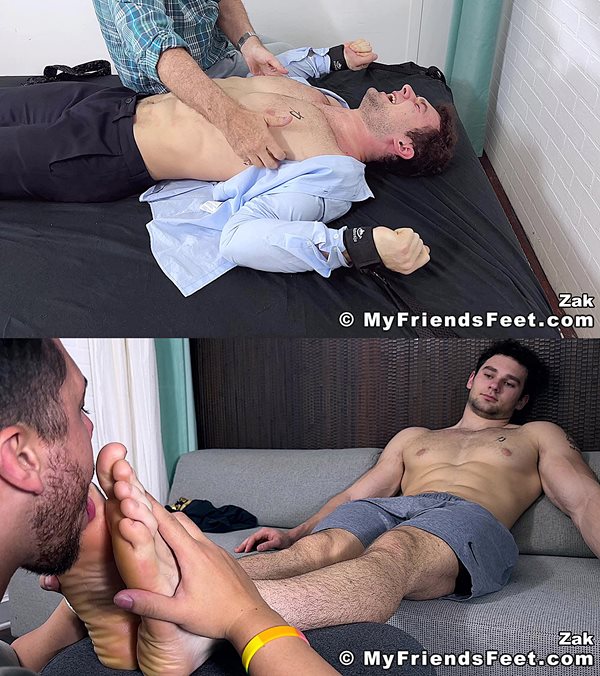 Zak (aka Zack Dickson) had no problem letting me know that he was extremely ticklish. But he tried to convince me that his upper body isn't very ticklish and that his most ticklish spot would be his size 14 feet…
Zak was trying to show off saying that he could do two hundred pushups in one go. So, Daniel made a bet that he couldn't do it. Sure enough, Zak came up about 20 pushups short. What does Daniel want for his reward?
He wants to suck on Zak's toes and worship his size 14 feet! Zak is a little hesitant at first, but after having Daniel's mouth on his feet for a while, he loosened up and started enjoying it. Guess they both won in the end!
Watch The Full Video – Zak Tickled and Worshiped

Watch The Full Video – Zak Tickled and Worshiped