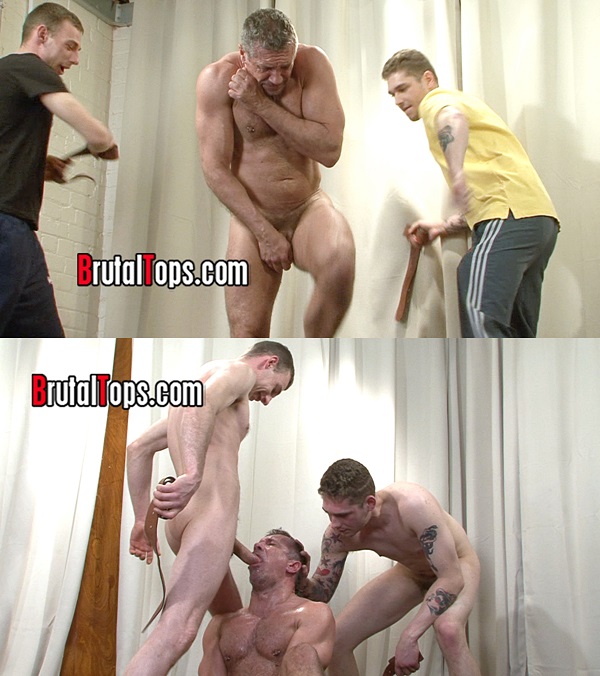 Young vicious Master Aaron teams up with nasty, big-dicked Master Kyle to destroy this useless daddy sub. These two youngsters are a chavey pair who dominate, humiliate and torment the feeble daddy cunt mercilessly…
They order the daddy to strip and thrash him hard with the belts before barking at him to lick clean their filthy feet. The two naked Masters bind the poor sub and take it in turns to piss and gob in his mouth.
The defencelessness of the sub excites two evil tops who then ram their rapidly hardening dicks into the back of the daddy's throat. The massive-dicked Kyle in particular enjoys pounding his dick deep into the sub's mouth, causing him to ream.
Watch The Full Video – Master Kyle and Master Aaron Dominate a Daddy Sub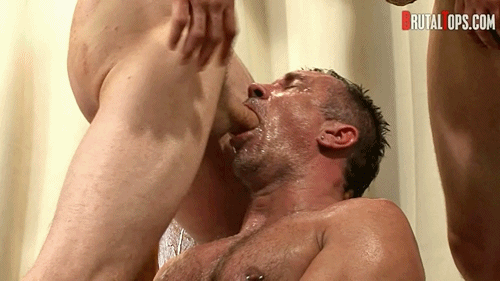 Watch The Full Video – Master Kyle and Master Aaron Dominate a Daddy Sub