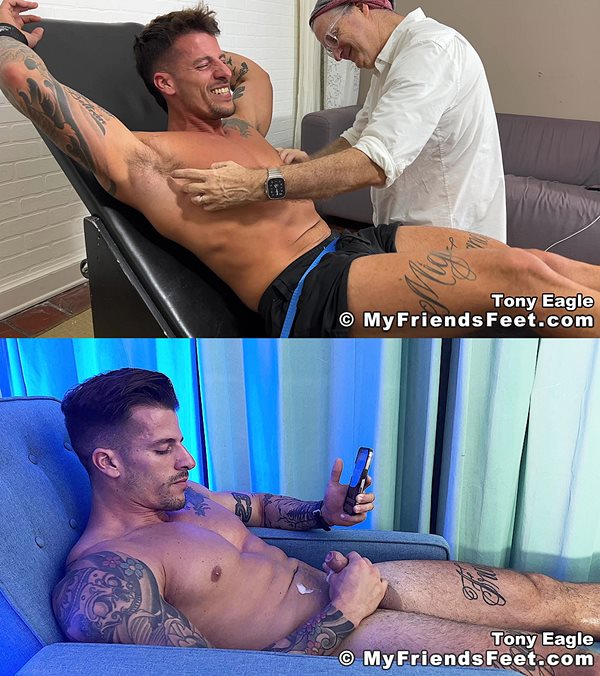 Tony Eagle rates his ticklishness at an 8 to maybe a 10. Once I get my hands on him, that rating goes out the door. From his bellybutton, inner thighs, and finally those naked feet, he is a solid 10 all the way around…
Picture it! It's late at night, Tony Eagle has his Puma slides and white ankle socks on while scrolling through some porn, casually stroking his cock.
He slowly makes himself more comfortable by slipping off his socks and underwear and stroking to completion. Enjoy watching those soft size 11 feet and toes as Tony cums all over his stomach.
Watch The Full Video – Tony Eagle's Tickle and Jackoff

Watch The Full Video – Tony Eagle's Tickle and Jackoff