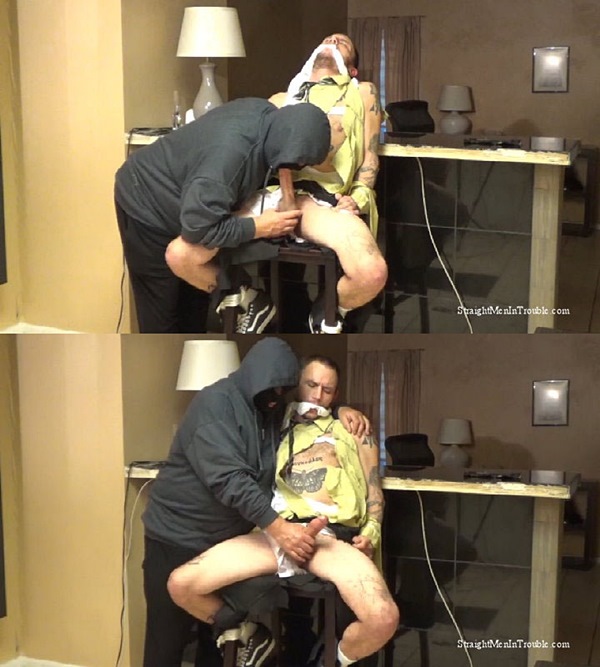 The masked man entered the electronics repair shop, obviously a dissatisfied customer. The next thing Stephen Steele behind the counter knew, he was bound and gagged, and the angry masked man was ripping off his clothes…
The poor young geek struggled and protested thru his gag, but it was no use, the man continued to strip him. To his surprise, and the poor geeks, humiliation, his big dick was hard when exposed.
The man relentlessly stroked his cock and fondled his balls. The young man's muffled protests grew louder and more desperate as he approached orgasm, until he finally lost the struggle and popped his load.
Watch The Full Video – Stephen Steele Sucked and Jerked

Watch The Full Video – Stephen Steele Sucked and Jerked