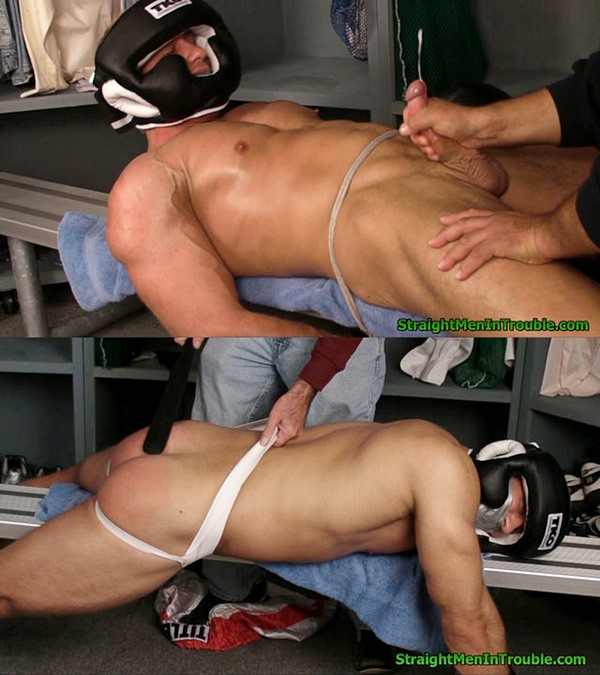 The handsome, muscular boxer finds himself, hanging from the rafters in the locker room when a masked man approaches. He struggles to free himself as the man begins to fondle and caress his firm, muscle body…
The boxer soon succumbs to the waves of pleasure the man is inflicting. Finally he can resist no more. His body tenses and he looses control, shooting his load on the strange man's hand as he lays there humiliated and defeated.
The masked man returns with a leather paddle and strap and continues his spanking on the young man's firm cheeks, relentlessly beating his red, sore ass as he writhes in pain, crying out with every blow.
Watch The Full Video – Straight Man TJ Wanked and Spanked

Watch The Full Video – Straight Man TJ Wanked and Spanked