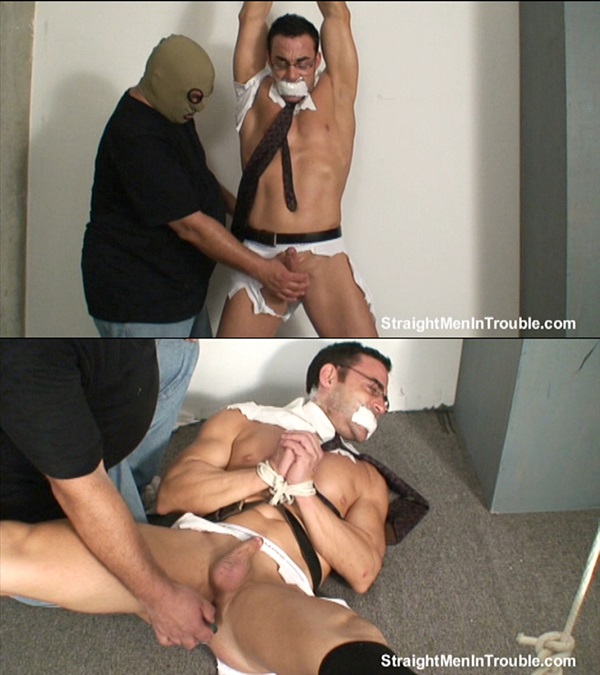 Our handsome young executive is bound from the ceiling in his dress shirt, tie and pants and struggles as his starched white shirt is cut away while he is struggling. He is gagged with a piece of cloth, which is secured into his mouth with clear tape…
The young executive is mortified to be hard in this situation, erect and excited while being manhandled by an older man. The masked man slowly and gently strokes Franco's cock before Franco embarrasses himself by shooting his load in another man's hand.
Our businessman is going to be fucked and there's nothing he can do to stop it. The masked man uses a series of dildos, culminating with a dick on a stick, as our young man writhes in pain and humiliation, grunting and moaning in pain and shame.
Watch The Full Video – Franco Stripped, Milked, Fucked

Watch The Full Video – Franco Stripped, Milked, Fucked