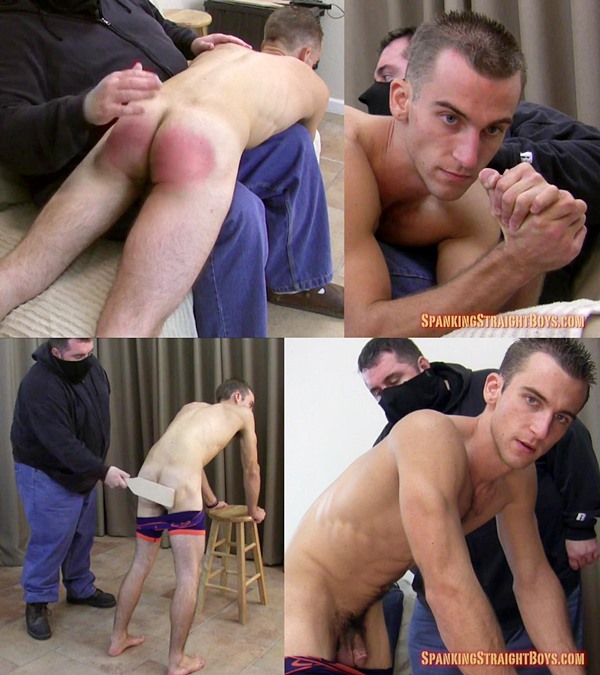 Hot straight jock Nick Bradley came in to jerk off and be spanked during this his first shoot. The jerking off part went well enough and everything seemed to be on track. But Nick really wasn't ready for this spanking…
Nick Bradley is weirded-out from the start. Nick seems shocked when Tom pulls down his underwear. It becomes pretty clear that Nick hadn't thought he'd be naked for the spanking, so there's some real tension when Tom orders him to strip.
Nick grunts, curses and spasms for the remainder of the paddling. Still, he must have arrived prepared to humble himself and take what he had coming because he stuck it out this time. He leaves with the rest of his pay and a very red ass.
Watch The Full Video – Nick Bradley's First Spanking

Watch The Full Video – Nick Bradley's First Spanking