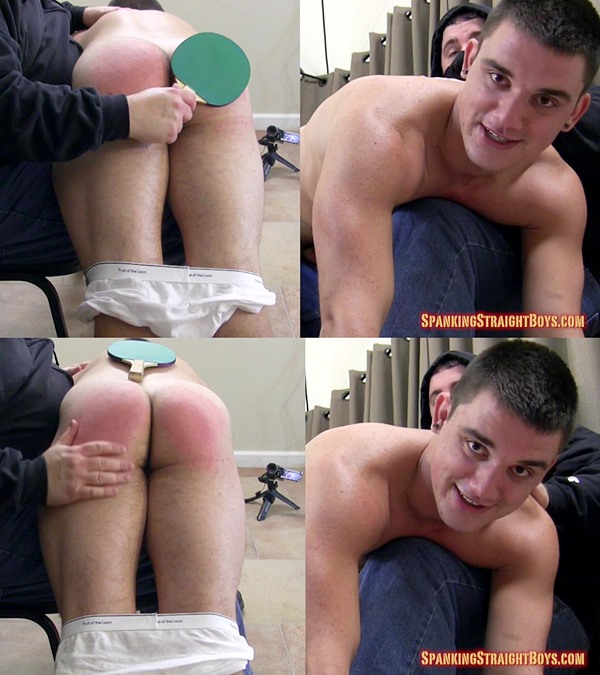 Ethan Young is very surprised when Tom orders him over his knee, and he's more surprised by the amount of hand-to-butt contact (though it's hard to imagine a spanking without it), and more surprised still when Tom adjusts his package for the camera…
Like the other boys, Ethan tries to smile and appear at ease with what's going on. But the severity of the spanking wears on him and has him reacting audibly to the spanking. Ethan is fighting back tears through much of this video.
At one point he even wipes away a tear. Apparently Ethan had expected the spanking to hurt a bit physically, but not as much as it did. And what Ethan really hadn't counted on were things like submitting to being over a man's knee and being told to strip down.
Watch The Full Video – Ethan Young's First Spanking

Watch The Full Video – Ethan Young's First Spanking