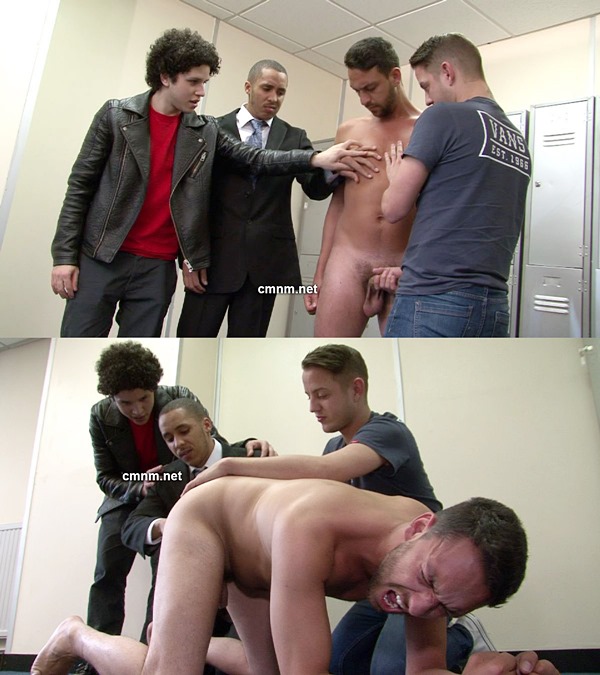 Roger is shamed into silence. The way he was used like a filthy slut has blown his mind. He meekly side-steps his friend's concern leaving Paddy vulnerable to being cornered in the locker room by Lee who is always up for dirty fun…
The tough worker is on all fours getting his arse fingered and his cock wanked. For the first time this hetero feels what it's like having his g-spot stimulated and Charlie grows increasingly excited directing the filthy action.
Now that things have gone so far there can be no denying the new boss especially with their jobs on the line! Now there will be no stopping this humiliation from becoming a daily exercise. Paddy ends up getting his jizz jerked out of his hard pole.
Watch The Full Video – Straight Guy Paddy Fingered and Wanked

Watch The Full Video – Straight Guy Paddy Fingered and Wanked