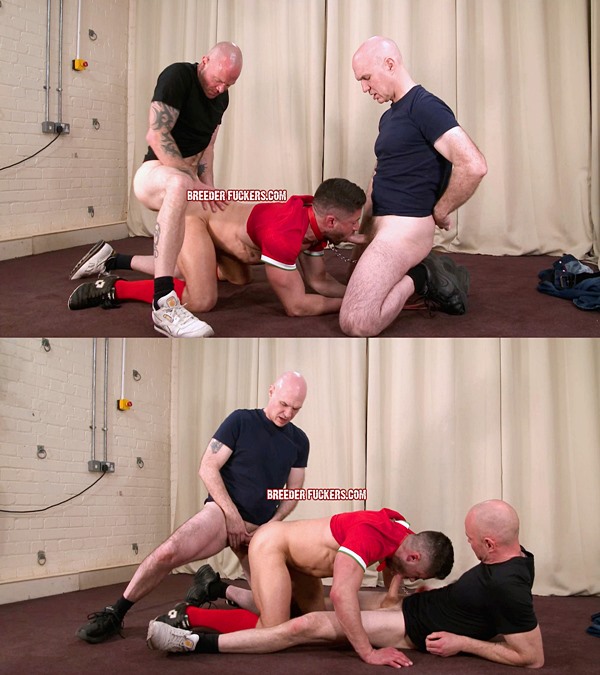 What a stunning sight it is to see this tough, young, muscular hetero rugby player on the floor with his bare arse pointed up! His sizeable genitals are locked in a shock device because any resistance will earn him a painful fucking zap to the nuts…
Dave's erect dick can't wait any longer and he plunges straight into this bastard's tight cunt. While he angrily pounds Thomas' arse he demands that he simultaneously suck Adrian's cock. This fit hetero is completely overwhelmed being pounded at both ends.
Thomas is shocked and disgusted by the sheer volume of piss which gushes down his throat. Here he is soaked and stinking of urine while being fucked into the floor! That's how you turn an athlete into a cock hungry whore!
Watch The Full Video – Hot Rugby Player Thomas Fucked

Watch The Full Video – Hot Rugby Player Thomas Fucked