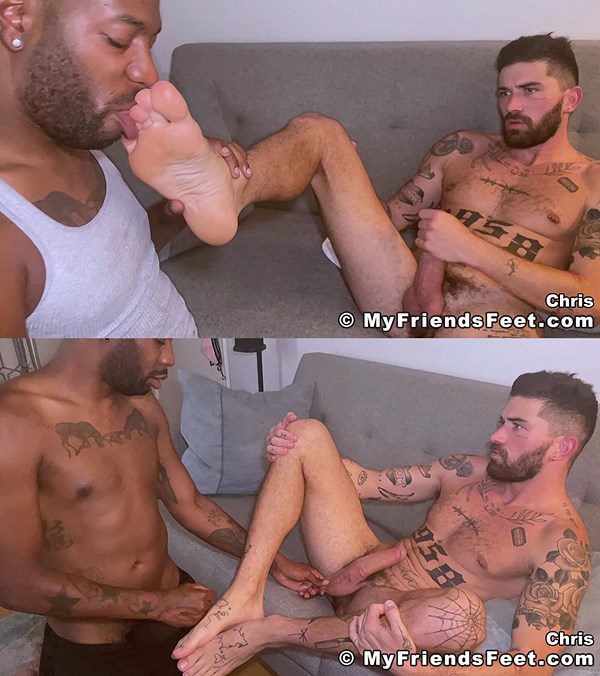 Chris Damned asked August Alexander to come over, hang out and watch TV at his place one night. As the movie goes on, August sits on the floor next to Chris' size 13 feet. Chris notices August inching closer to him. Soon neither man was watching TV…
August moved in quickly and shamelessly to pull off Chris' shoes so he could get a big sniff of the hot, sweaty inside. He turned his attention to Chris' socks next, sniffing and inhaling deeply.
Chris is amazed by August's skill, both in sniffing his socks as well as sucking his hefty cock. It's Chris' toes August really wants to suck and he tongues each one as Chris moans in pleasure. Soon both men get off during their satisfying foot worship binge.
Watch The Full Video – Chris Damned Gets Off on Worship

Watch The Full Video – Chris Damned Gets Off on Worship