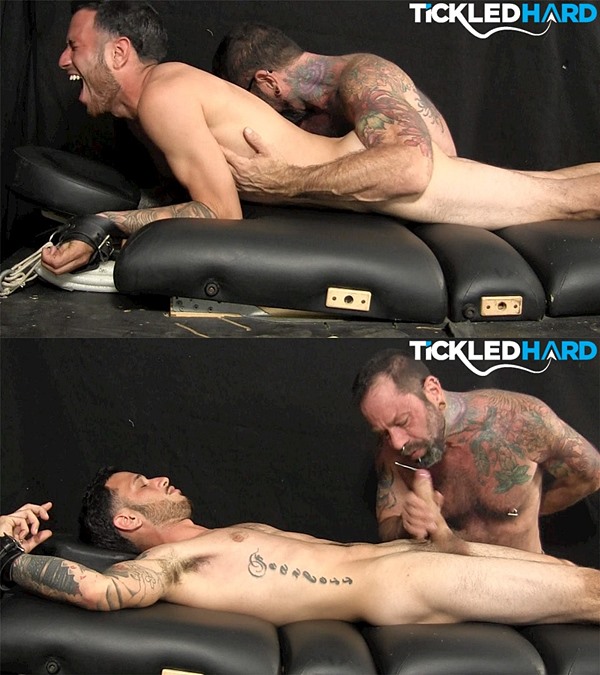 Franco puts hot straight guy Evan face down on the tickling table and restrains his wrists and ankles. He tickles the backs of Evan's legs and beautiful size 9 feet for a few minutes before tickling him on his ribs and sides…
Evan screams loudly, so when he starts flopping like a fish, Franco climbs on top to pin him down and deep tickle him. Evan swears hysterically when Franco tickles his bare feet, first with a denture brush, then with his beard and fingers.
His furry, lean body bounces around along with his big, uncut cock as the tickle becomes arousing. Finally, Franco jacks Evan's meaty tool and sucks him dry, then finishes by torturing his sensitive cock.
Watch The Full Video – Straight Guy Evan Tickled and Wanked

Watch The Full Video – Straight Guy Evan Tickled and Wanked