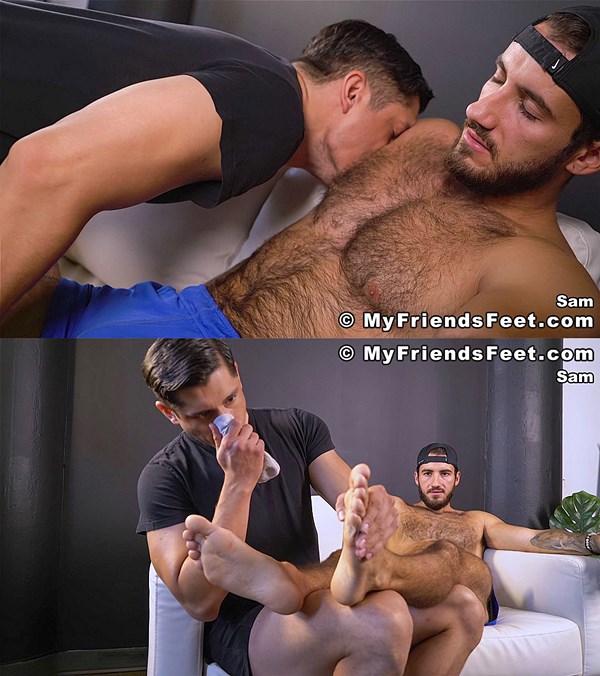 Rocky Vallarta is an excellent worshiper who loves bare feet and aroma-filled socks. Sam Vass has never done anything like this scenario before and he was nervous about having a guy play with his feet and socks…
He even gave us the name Rick, but he decided to use his real name after all (in case you're wondering why he gave a different name in the video). You can see both the feelings of nervousness on Sam's face as well as the positive reactions to the sensations.
As a sensual guide, Rocky does a great job leading him through the process. It's easy to see how much Rocky is loving this tour of Sam's body from his hairy pits and chest to his stunning size 11 feet.
Watch The Full Video – Rocky Vallarta Worships Sam Vass

Watch The Full Video – Rocky Vallarta Worships Sam Vass