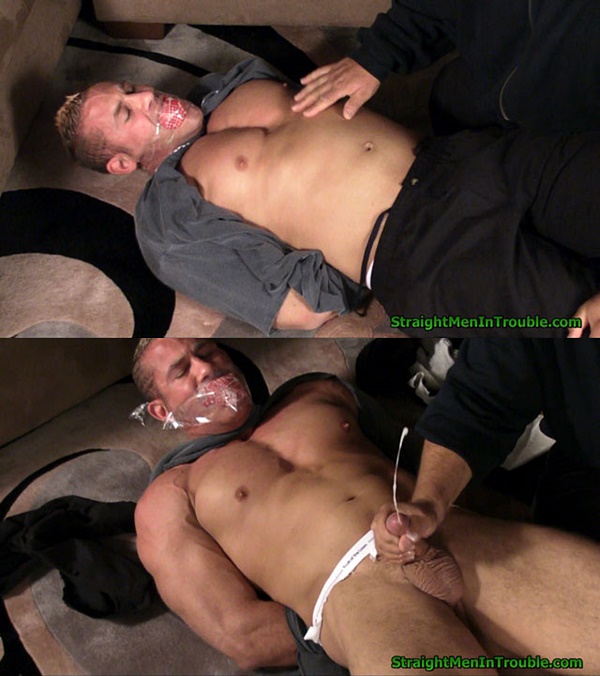 The muscle man Tim Adonis was spending a quiet evening at home when a masked intruder overpowered, gagged and restrained him. He struggles to free himself but he's tied too tight, and the masked man has his way with him…
The masked man rips and cuts away at Tim's clothes, revealing a strong muscular chest, well developed pecks, bulging biceps and strong thighs. Bare chested, his slacks ripped to shreds, the young man struggles in fear, terrified of what's to come next.
The masked man slowly cuts and rips his tight briefs, savoring the young man's panic, groping and stroking his cock thru the fabric. The young man lays naked and afraid, with his cock continue to grow under the man's touch.
The man's rough hands fondle his balls and stroke the exposed head of his uncut cock. Then, against his will, his breathing grows louder, his body tenses, he lets out a loud moan and shoots a load onto the man's persistent stroking.
Watch The Full Video – Tim Adonis Captured, Fondled, Wanked

Watch The Full Video – Tim Adonis Captured, Fondled, Wanked