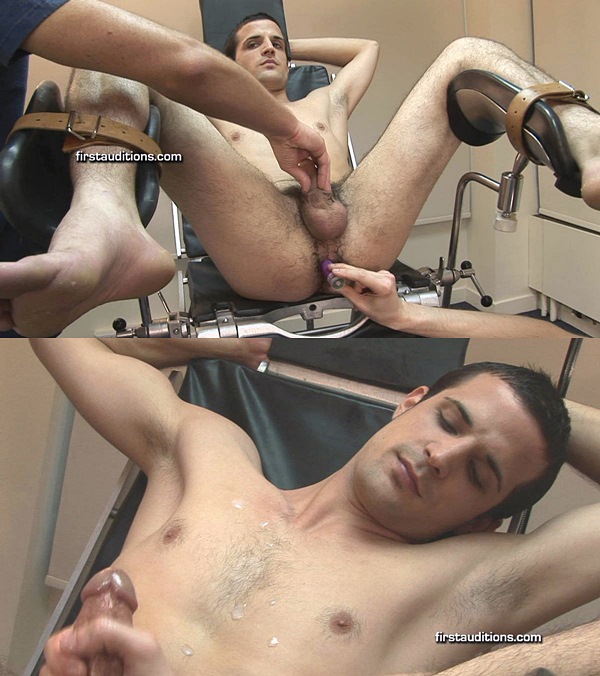 Handsome Italian straight dude Marco thought he was tough enough to take this treatment. The cold systematic experience of allowing himself to be fondled, groped and fucked by two strange men challenged the core of his masculinity…
Marco's good natured attitude is quickly replaced by a simmering resentment that he has to remain naked with his ass up while we have our way. We took our time insistently shoving our fingers and a variety of instruments into his virgin ass.
Marco refused to face us, staring ahead with a cold anger while we turned the heat up a notch at a time. We were nasty fuckers and we eagerly carried on and stroke a thick load out of his hard cock without caring whether he was enjoying it or not.
Watch The Full Video – Hot Hetero Marco Deflowered and Jerked

Watch The Full Video – Hot Hetero Marco Deflowered and Jerked