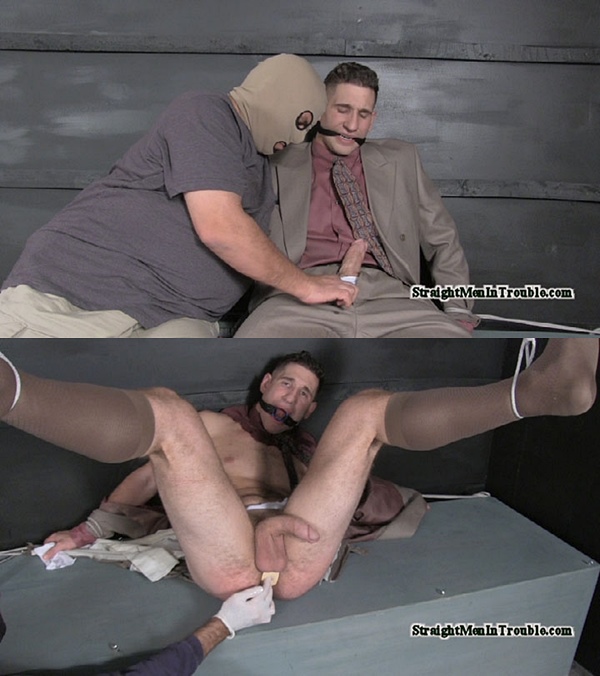 The handsome young broker Anthony found himself bound and gagged in the basement of his Wall Street office building, alone and afraid. He panicked when an older, masked man entered the room and struggled to free himself from his bonds…
The creepy master rips Anthony's suit from his body while Anthony tried to protest through his gag, The man ignored his muffled cries and continued to strip him, revealing his muscular body, well developed pecs, thick thighs and big, bulging biceps.
This is the final degradation for this handsome young broker. With Anthony's legs tied from the ceiling, spread wide to expose his defenseless asshole, his pathetic protests mumbled thru his gag, he was about to get fucked.
The master used his finger to lube Anthony's virgin hole, then a few dildos to savagely fuck his captive, busting his cherry while forcing the young stud to mumble thru his gag. But the biggest humiliation was the growing erection between his muscular thighs.
Watch The Full Video – Hetero Stud Anthony Dominated and Humiliated
Watch The Full Video – Hetero Stud Anthony Dominated and Humiliated