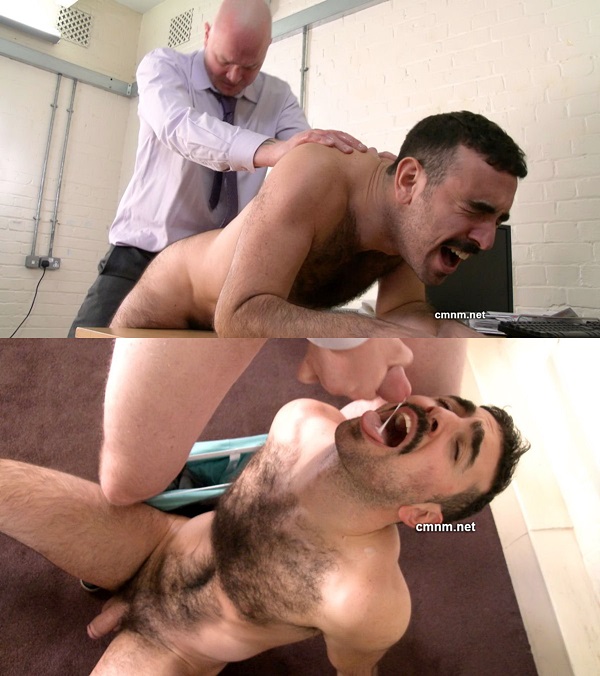 To be a top salesman requires confidence and cockiness. But Pete has got out of control. His manager Dave has had enough and knows that what this sexy arrogant fucker needs more than anything is a lesson in humility which will keep him in line…
Once pervy boss Dave gets a feel of Pete's round meaty arse as he smacks it he gets horny and emboldened to take things further! He slides down Pete's trousers and pants to reveal his fat dick and hairy arse cheeks.
With his job on the line all Pete can do is grip the desk hard while his boss rams into his hairy virgin ass! The hard fucking he's getting completely demolishes his masculine pride. With the cum in his mouth, the humiliation gets even worse.
Watch The Full Video – Popping Macho Straight Guy Pete's Cherry

Watch The Full Video – Popping Macho Straight Guy Pete's Cherry