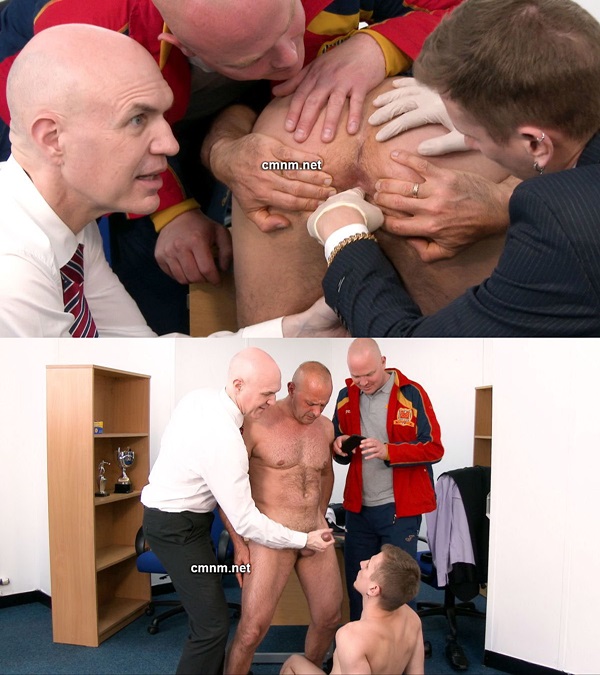 The pervy managers order hot businessman Dino (Monsieur Francois) to strip naked or the lucrative deal he's been engineering is off. His dick is manipulated till it's straining erect with the excitement of exposing himself shamelessly before his nephew Paolo…
The older man has no choice but to debase himself while totally naked or his multi million pound business deal will fall through. Dino's complete humiliation is multiplied by the fact his own sporty hotshot nephew is stretching open his arsehole.
Mature masculine Dino is a powerful businessman and he has a furtive desire to be utterly debased and sexually controlled by his bright young nephew and two pervy managers. Dino gets his virgin ass fingered before he gets jerked off for the humiliation.
Watch The Full Video – Hot Daddy Monsieur Francois Humiliated and Jerked

Watch The Full Video – Hot Daddy Monsieur Francois Humiliated and Jerked