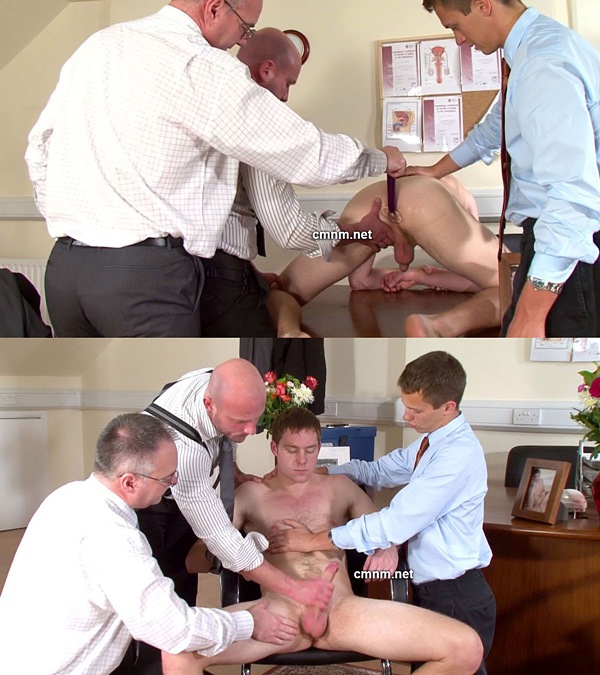 This group of confident businessmen like to break up their rigorous work day by getting naive young lad William in for their perverted pleasure. William is a fit straight sporty dude desperate for some extra cash so submits to their carnal desire…
William's got that hunky frat brother look and this group of businessmen are glad to treat him as their afternoon delight. They bend him over to take a gander at his manly arse. William's surprised how their manipulative groping turns him on.
Young straightboy William has been totally taken advantage of and his arse fucked for the first time. The touch of their hands over his naked body is enough to tease his cock to full erection and it isn't long before he'd do anything if they'd let him cum.
Watch The Full Video – Sporty Hetero William Dildo Fucked and Wanked

Watch The Full Video – Sporty Hetero William Dildo Fucked and Wanked