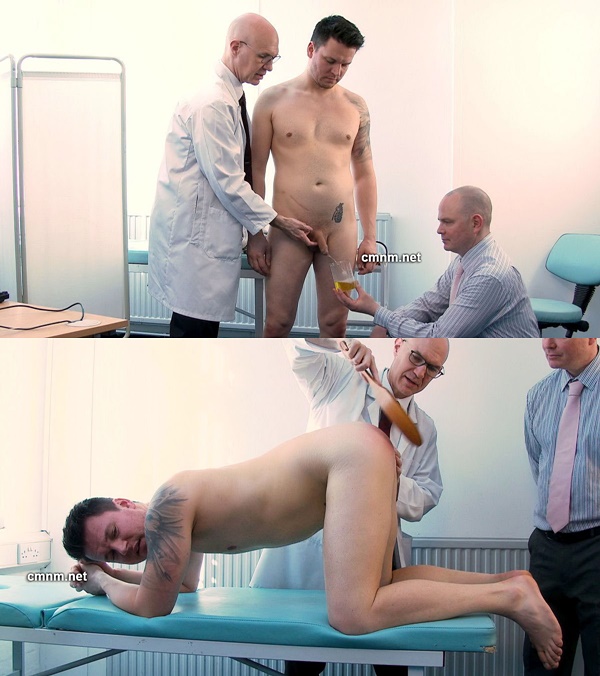 Burly muscular straight builder Oleg is accustomed to long days on the job and working his body hard. As such he's become completely disconnected from sensations of pain which would otherwise alert people to problems…
Embarrassed stud Oleg's situated naked on all fours on the exam table after having his butt whacked repeatedly till it's burning red. The doctor now needs to extract a sperm sample and the dumb brute doesn't feel like he's in a position to refuse the authoritative doctor.
Oleg's filled with confusion as his cock is manipulated by pervy doctors making it very thick and the head of his penis very shiny and full. Oleg dumps his load in a container before two creepy doctors take turns eating his load.
Watch The Full Video – Straight Macho Stud Oleg In The Private Clinic

Watch The Full Video – Straight Macho Stud Oleg In The Private Clinic