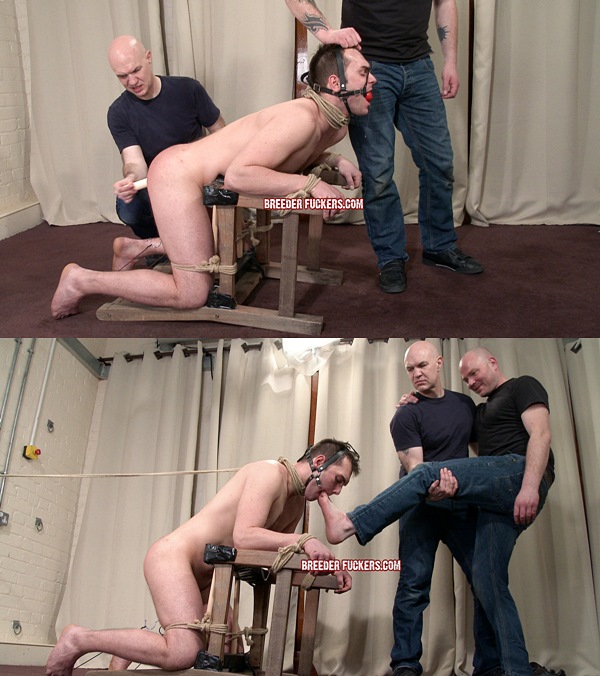 We've got sexy city boy Jozef tied and bent over so his arse is completely exposed. It's absolute hell for a hetero to know his bum is vulnerable to two bent perverts aching to bugger him. This hot hetero businessman's nightmare just starts…
Jozef's already sore bum and the sensitive soles of his feet receive a merciless lashing so the stupid straight boy has to desperately stop himself from lashing out. Then we break into his very tight arse by screwing him long and hard with a vibrator.
Dave even shoves his stinking feet in Jozef's gob. His body is left buzzing with pain as his dick and arse have been so cruelly treated, but what's been wounded beyond repair is his stupid fucking masculine pride.
Watch The Full Video – Hetero Jozef Dominated, Degraded and Humiliated

Watch The Full Video – Hetero Jozef Dominated, Degraded and Humiliated