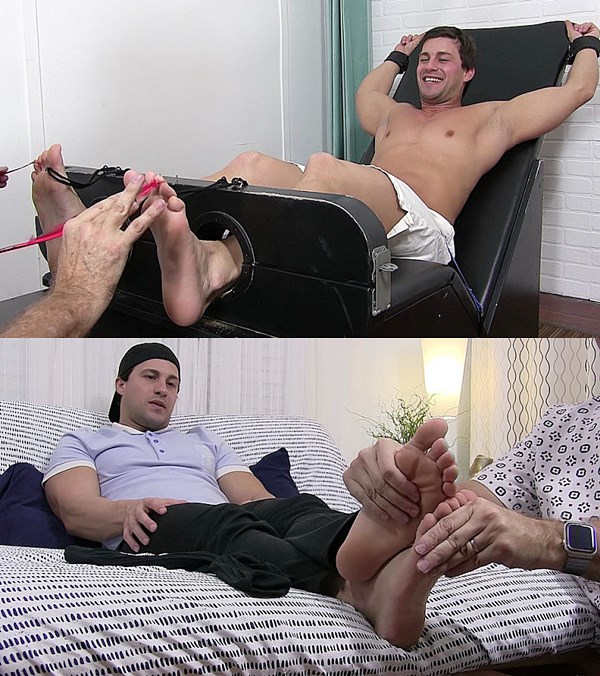 Good looking straight muscle jock Aldo gets his first tickle session and his first foot massage and worship. Watch the master tickle, massage and worship Aldo's chiseled body, armpits, abs, ribs, dress socks and sexy size 11 feet.
Watch The Full Video – Fit Stud Aldo Gets Tickled and Foot Massaged

Aldo is gorgeous with great feet, but would he be ticklish? It turns out that this hunk is very ticklish and has a great laugh and reactions. His feet, sides and armpits are all feather-ticklish and I was loving getting laughs from this sexy guy.
Watch The Full Video – Handsome Straight Guy Aldo Gets Tickled

Aldo had always thought of getting a foot massage. Aldo's socks were moist as his shoes were removed and strong hands started massaging his tired feet. The bodyworker removed the socks and massaged Aldo's bare feet while he felt relaxation creep over his entire body.
Watch The Full Video – Ripped Muscle Jock Aldo Gets Foot Worshiped