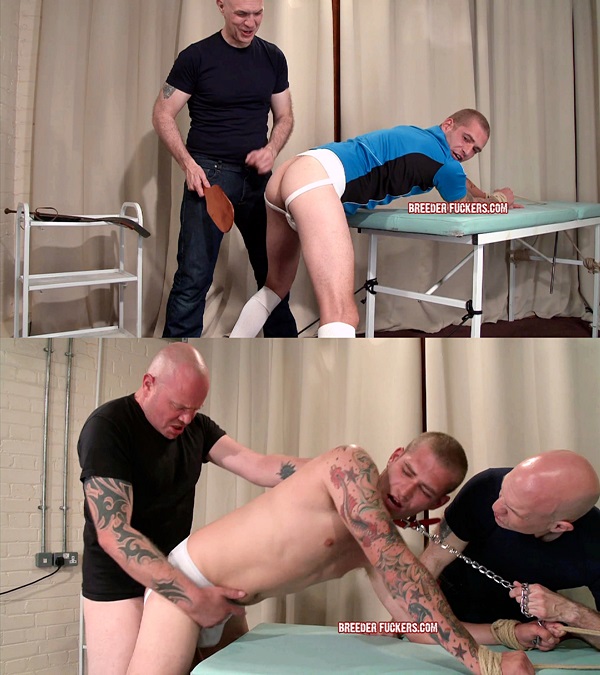 Mouthy fucker Aaron is repulsed we treat him like a sexual object for our pervy fetishes, but that's what his manly body was built for! This thick cunt doesn't realize how fucking sexy his pale round bum cheeks look framed in a jock strap…
Even though Aaron is sweating and exhausted we put him to work licking Dave's stinking hole. We demand he stick his tongue out to penetrate Dave's hole or Aaron's ass will get another nasty lashing. Aaron desperately rims him till he can barely breath.
While he's gasping for breath Dave shoves his cock in Aaron's mouth and he's ordered to make him hard. Aaron is angrily fucked by Dave before Dave feeds him a mouth full of spunk which he's ordered to swallow or we'll destroy his burning sore arse.
Watch The Full Video – Cocky Hetero Aaron Paddled, Humiliated and Fucked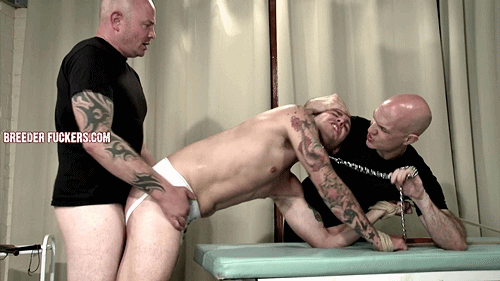 Watch The Full Video – Cocky Hetero Aaron Paddled, Humiliated and Fucked