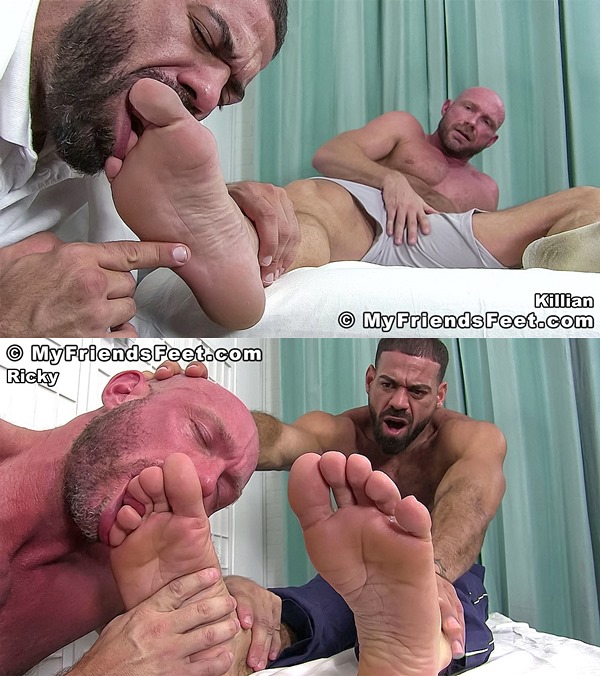 A new foot clinic has opened with Dr. Ricky Larkin oversees all foot examinations. Ricky's smart to open his clinic near the finish line of a track. One day Killian Knox finished a race and decided to take advantage of the "Free Foot Exam" at the clinic…
Watch The Full Video – Killian Knox and Ricky Larkin Worship Each Other

Ricky Larkin fell in love with Killian Knox's sweaty socks and sexy soles. After a brief exam, the good Doc couldn't keep his hands off of Killian's feet – and ended up fucking the man's feet until he shoots a load all over them.
Watch The Full Video – Killian Worshiped and Foot Fucked by Ricky

Killian continues to worship Ricky's bare feet while he strokes himself. Ricky puts Killian on the ground and walks over his barrel chest until he can't contain himself any longer. He pulls out his hard cock and shoots a load on his chest.
Watch The Full Video – Killian Worships Ricky and Gets Stomped