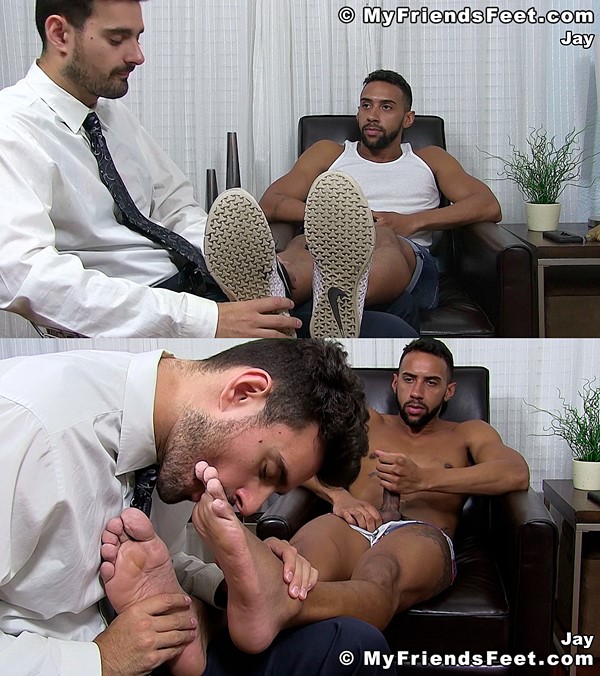 Jay Alexander is a handsome guy with great ticklish feet and a hot body. His sexy armpits are very ticklish too as is the rest of his muscular body. Casey is always on Jay's ass at work until the day he finds out that Jay is really his undercover boss…
Jay decides to teach Casey some humility by having him massage his feet. The massage turns into sock worship, and then toe-sucking on the boss. The look on Jay's face tells how he enjoys Casey's amazing foot worship.
Casey is doing such a great job that Jay pulls out his big hard cock and strokes it. Jay shoots a hot load while his new assistant still services his gorgeous feet.
Watch The Full Video – Jay Alexander Cums While Being Foot Worshiped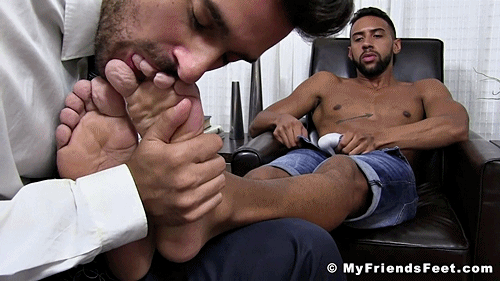 Watch The Full Video – Jay Alexander Cums While Being Foot Worshiped