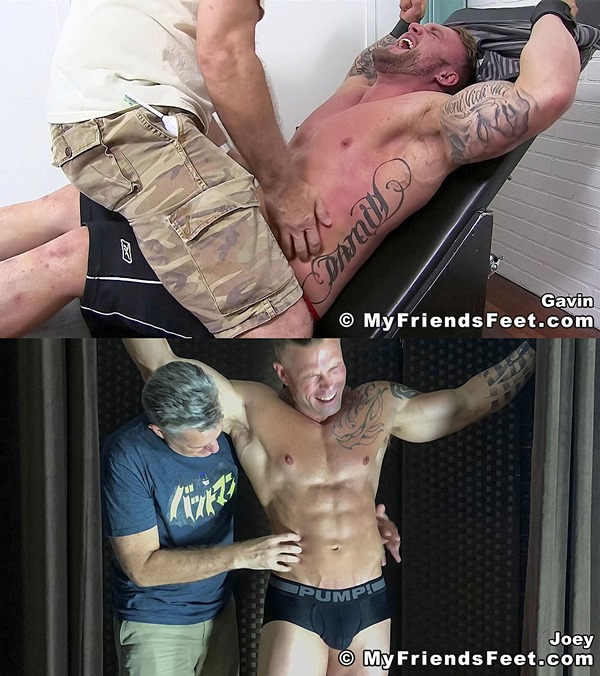 Here are two hot tickle fetish scenes from Myfriendseet, featuring masculine straight beefcake Gavin W and Joey J. Watch these two sexy bodybuilders get their muscled bodies, armpits, ribs and bare feet tickled until they can't take it anymore.
Watch The Full Video – Gavin W And Joey J Bound and Tickled

Gavin W is a handsome straight bodybuilder who is open to exploring a little bit of the fetish world. His armpits, sides and feet drove him into hysterics when they were tickled and I tickled them a lot until he couldn't take it any more.
Watch The Full Video – Macho Bodybuilder Gavin W Bound and Tickled

Joey J's house is getting burgled and he catches the robber in the act. Joey's clothes are cut off and the big ticklish guy is tormented by the robber's fingers, feathers and brushes until he is begging for the tickling to stop.
Watch The Full Video – Handsome Straight Beefcake Joey J Tickled