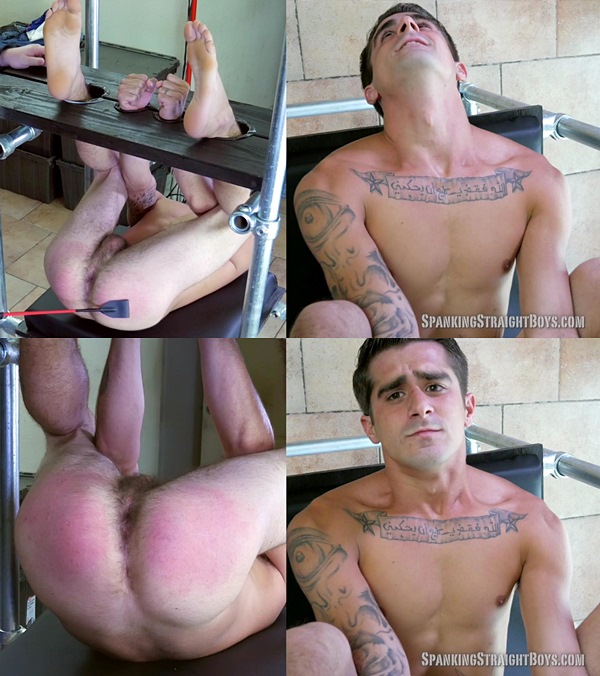 Yul Brennan is a tough, cocky straight guy who needs cash desperately. He didn't know he be put in a humiliating position in Tom's spanking tower. In fact, Yul had never even seen the tower, so it was a complete surprise…
Yul is not a hairy boy, but Tom felt Yul's hair was distracting, so he whipped out a pair of electric clippers and proceeded to trim the hair down (much to Yul's chagrin). Master Tom then begins the spanking.
Tom uses his hands, a riding crop, a bamboo pole, cane and a large leather slapper on Yul's muscular butt until it turns red. Yul struggles throughout. Yul says the pain is greatly intensified by the strained, flexed position he's in.
Watch The Full Video – Straight Guy Yul Brennan in the Spanking Tower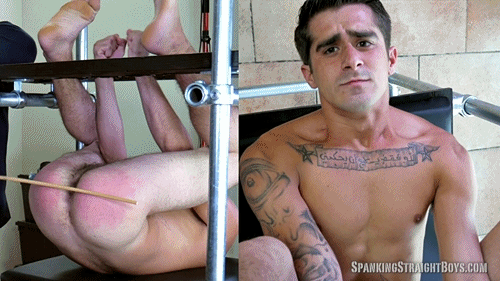 Watch The Full Video – Straight Guy Yul Brennan in the Spanking Tower