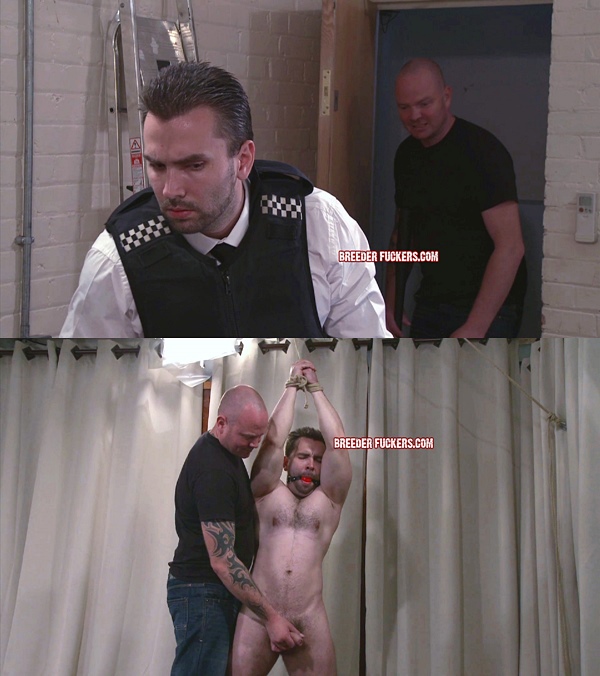 Muscular bastard Bryce is a straight security man. All brawn and no brains. He's a prime specimen covered in dark manly hair and filled with testosterone, but he spends all his time sat on his juicy arse. What a fucking waste…
Once Bryce is bound in place with his arms stretched up Dave can grope and perv over his masculine naked body. The raunchy fucker is so easily stimulated it only takes a bit of cock manipulation to give him a raging stiff hard on.
His arse is flogged and sharp electric shocks are given to his tender prick. But Bryce is the strong silent type and since he realizes there is no way out of this he refuses to give us the satisfaction of begging.
Watch The Full Video – Bryce Gagged, Flogged, Electro Shocked, Dildo Fucked

Watch The Full Video – Bryce Gagged, Flogged, Electro Shocked, Dildo Fucked