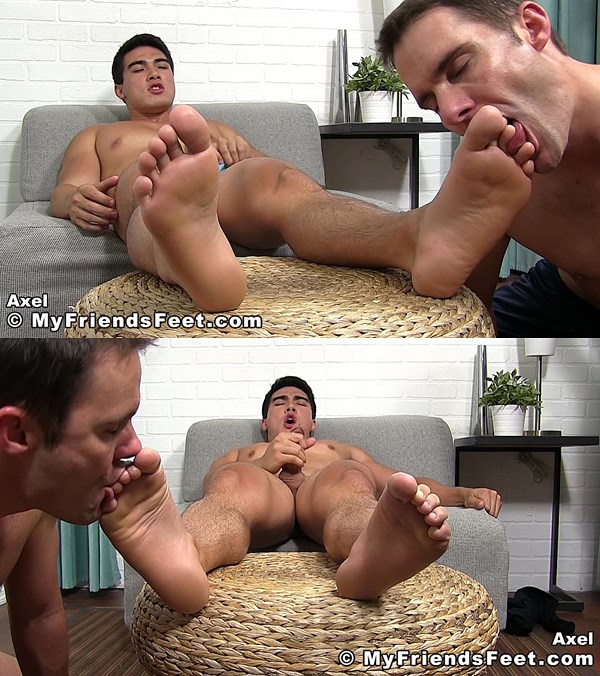 After a guy at the gym mentions foot worship to Axel Kane and now he is trying to find out what it is. He asks his gym buddy Cameron about it and being the nice guy he is, Cameron offered to show him…
First Cameron sniffs and services Axel's socks, putting them in his mouth and getting them nice and wet. Then he pulls Axel's socks off and starts sucking on his buddy's toes.
Axel thinks it's the best thing he's ever felt and soon he is blowing his load while Cameron licks between each of his toes. The look on Axel's face while he cums is priceless.
Watch The Full Video – Axel Kane Gets Naked and Foot Worshiped

Watch The Full Video – Axel Kane Gets Naked and Foot Worshiped