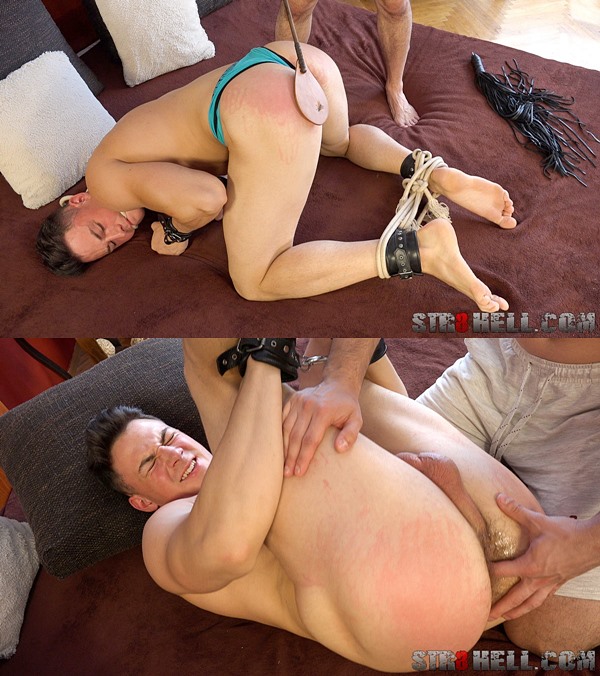 Oto Useda is such a sexy straight guy. In this spanking session we see him in underwear as his ass is presented to his tormentor. Oto is shackled and gagged and soon feels the hands running over his ass, spanking it, reaching inside the underwear…
The hands spread Oto's ass wide pulling on the hole. Oto is turned onto his back and his wrists are shackled to hold his legs up to give full access to that hole. Oil is dripped onto the hole and a finger is pushed inside to probe Oto's virgin hole.
Laying on his shoulders Oto has he hot ass in the air and the hole opens up while the hands spread the cheeks. The finger slides back inside for more fucking before Oto is laid on his back to have his cock wanted to a very nice cumshot.
Watch The Full Video – Muscle Jock Oto Useda Spanked, Fingered and Jerked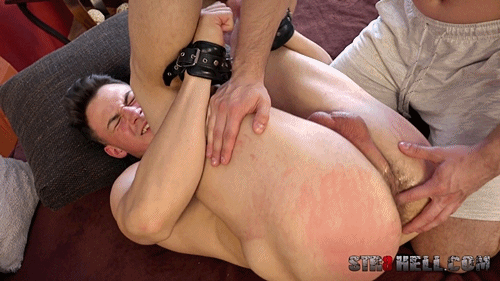 Watch The Full Video – Muscle Jock Oto Useda Spanked, Fingered and Jerked