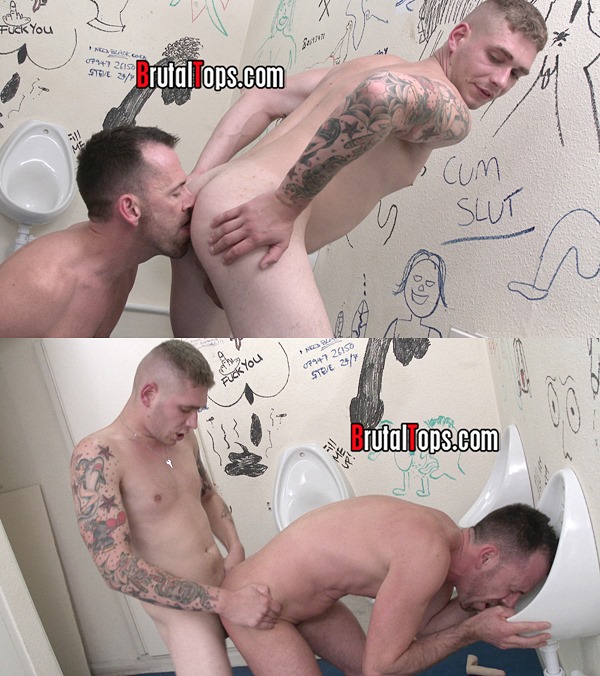 Horny young Master Aaron returns to fuck the brains out of this feeble little runt of a sub. The worm doesn't know what's hit him as the big-dicked top first gets the sub to suck his cock until he's rock hard solid…
Aaron (aka Fred Briars) flips the sub over, ploughing his hard cock into his rear while the sub's face is buried into the smelly urinal. He pounds the cunt's sore ass without mercy in doggy style until he gets close.
The pounding top finally shoots his spunk over the urinal before the sub is ordered to lick up all the hot thick jizz. This is Brutal Top's hottest ever fucking scene.
Watch The Full Video – Young Master Aaron Fucks a Feeble Sub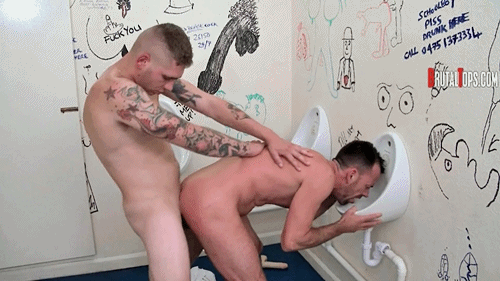 Watch The Full Video – Young Master Aaron Fucks a Feeble Sub