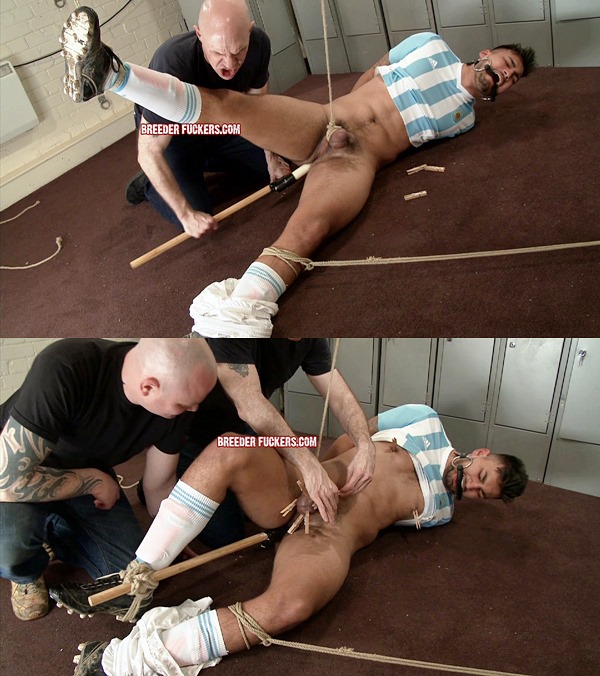 We've left Liam Burlington bound up in his football uniform desperately trying to escape his binds. All this does is emphasize that prominent bulge in his tight shorts and he is driven into a panic when Adrian comes to cuddle up and grind against him…
There's no way for Liam to evade the vibrator which is rammed up his ass and drilled into him till his guys are humming. Liam weeps in angry frustration while his arsehole is stretched and his prostate is stimulated.
That buzzing instrument is secured up his arse so now there's nothing he can do to stop the constant feeling of being viciously buggered! We order him to fuck himself with it like a filthy whore.
Watch The Full Video – Liam Burlington Dominated and Humiliated

Watch The Full Video – Liam Burlington Dominated and Humiliated