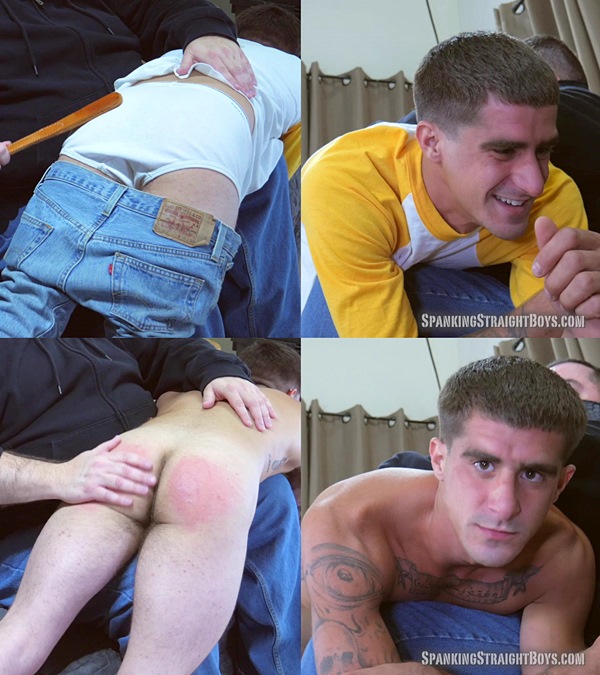 Cocky hetero Yul Brennan has never before done any adult work, and has never been touched by a man. As soon as Tom orders Yul over his knee, Yul's expression turns to a mixture of shock and humiliation…
Tom delivers Yul a long, hard spanking using his hand, a leather slapper and a paddle. It begins over Yul's button-down jeans, continues with them pulled down to reveal his white briefs and finishes naked.
Tom chastises Yul for his criminal behavior as Yul's demeanor switches from humiliation to defiance and back. He gets angry at points, and tries to appear amused at others. Yul's butt is red from what Yul describes as a very painful spanking.
Watch The Full Video – Spanking Handsome Straight Jock Yul Brennan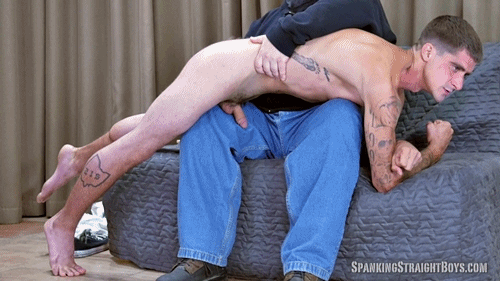 Watch The Full Video – Spanking Handsome Straight Jock Yul Brennan