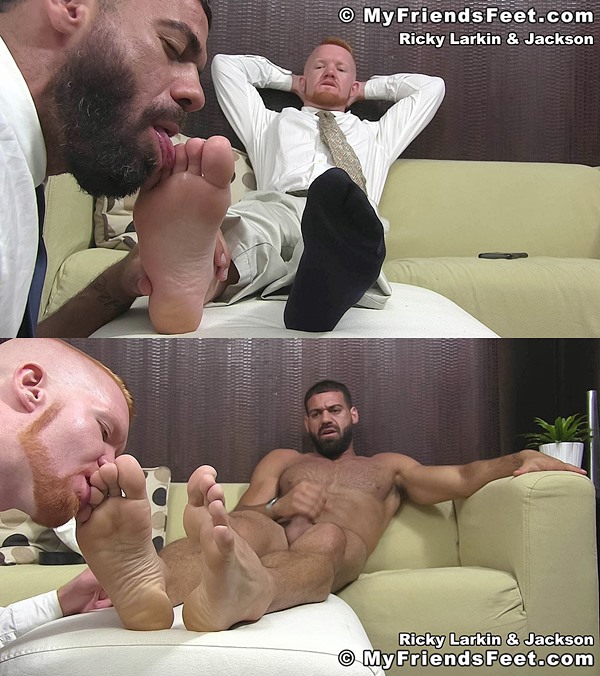 Ginger stud Jackson Davis is certain he's going to win the new promotion that he forces Ricky Larkin to worship his socks. But the cocky redhead gets the surprise of his life when Ricky becomes his boss and turns the tables of Jackson…
Jackon's relaxing on the couch as Ricky massages, sniffs, sucks and licks Jackson's socks. Ricky worships Jackson's bare feet before Jackson starts to worship Ricky's dress socks and bare feet.
Ricky plays with his crotch bulge as Jackson licks every part of Ricky's feet. Ricky puts his feet on Jackson's face and gets Jackson lick his sole of feet before he jerks off and shoots his sticky load on Jackson's face.
Watch The Full Video – Ricky Larkin and Jackson Davis' Mutual Worship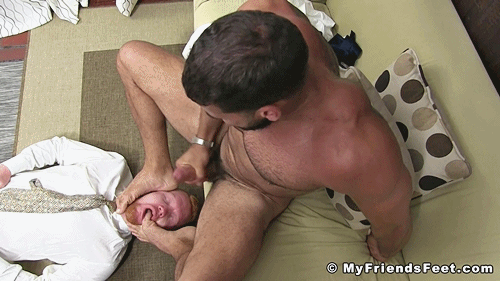 Watch The Full Video – Ricky Larkin and Jackson Davis' Mutual Worship