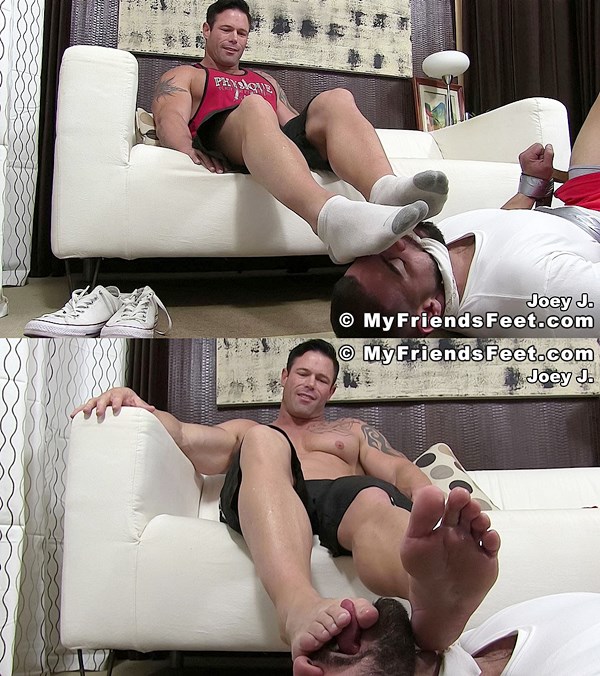 After the gym Joey J and Ricky Larkin talk about playing Truth or Dare as kids. Then they play and expose foot worship fantasies for both. Ricky's tied to a chair and briefly gets his big feet tickled before Joey puts his big socked feet in his face…
Bound Ricky laughs loud as Joey tickles his bare feet. Joey puts his sports socks in Ricky's bearded face and gets his sweaty socks sniffed and sucked by Ricky.
Then the socks come off and Joey allows Ricky to suck his gorgeous toes and soles. Joey rubs Ricky's rugged face with his feet for the master's pleasure. Ricky licks every part of Joey's bare feet toe by toe as ordered.
Watch The Full Video – Rugged Stud Ricky Larkin Foot Worships Joey J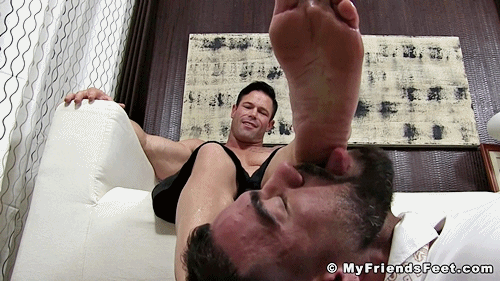 Watch The Full Video – Rugged Stud Ricky Larkin Foot Worships Joey J