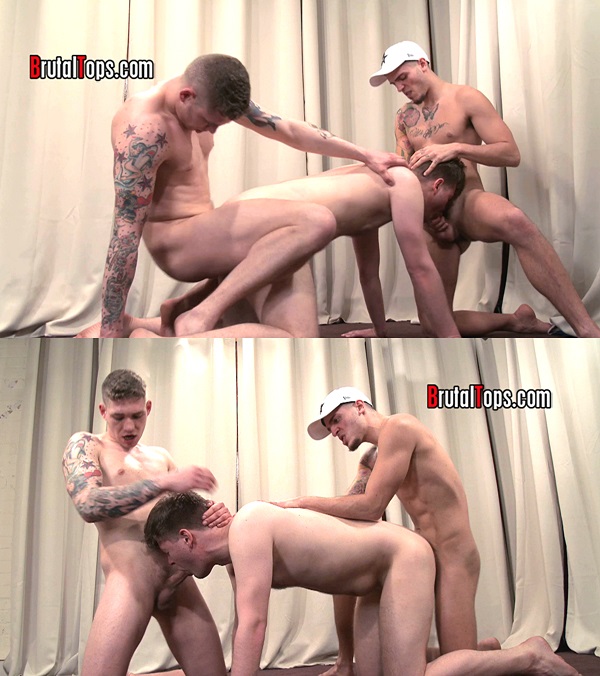 Handsome Masters Leo Costa and Aaron fuck the living daylights out of this feeble sub. They bark orders at him and get him to suck their hard, big dicks before they flip him onto his front and take it in turns to fuck his arse…
The sub gets down on his knees and take his turns to blow two cocky masters. Leo and Aaron face fuck the sub down his throat before they get the sub on his all fours.
The worm squirms and yelps as the Masters' meaty dicks slide into his gaping hole. Soon enough the tops shoot their spunk in the sub's mouth, making him recoil in disgust about what has just happened to him.
Watch The Full Video – Masters Leo Coste and Aaron Tag Team a Chubby Sub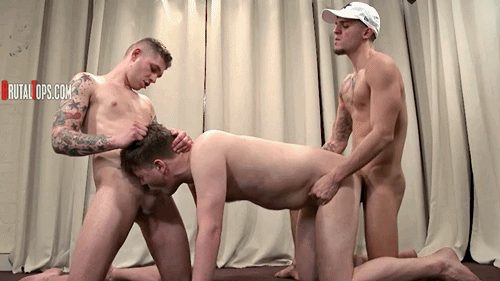 Watch The Full Video – Masters Leo Coste and Aaron Tag Team a Chubby Sub