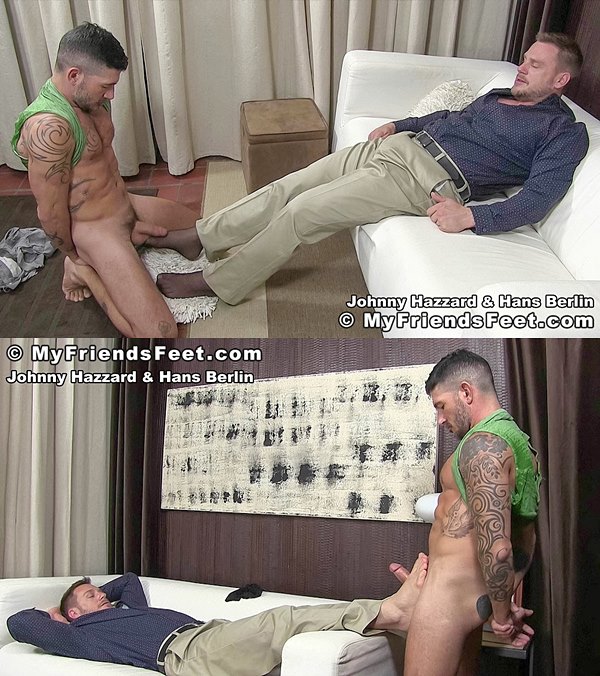 After businessman Hans Berlin has a hard day at the office in his sheer socks, Johnny Hazzard massages his feet through his socks. It gets Johnny so horny that he then pulls out his cock and fucks those sexy feet…
Johnny massages Hans' sheer socks before Hans teases Johnny's cock head and big balls with his socks. Soon Hans gets on his back while Johnny starts to rub his cock against Hans' socks.
Johnny gets rock hard quickly. He takes off Hans' sheer socks and rubs his dick against Hans' bare soles. Johnny fucks Hans' bare feet as if he's fucking a flashjack until he blows his juicy load on Hans' feet.
Watch The Full Video – Johnny Hazzard Fucks Hans Berlin's Socks and Feet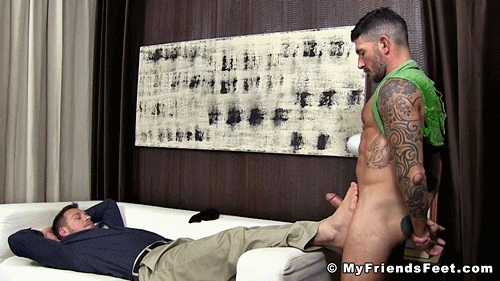 Watch The Full Video – Johnny Hazzard Fucks Hans Berlin's Socks and Feet