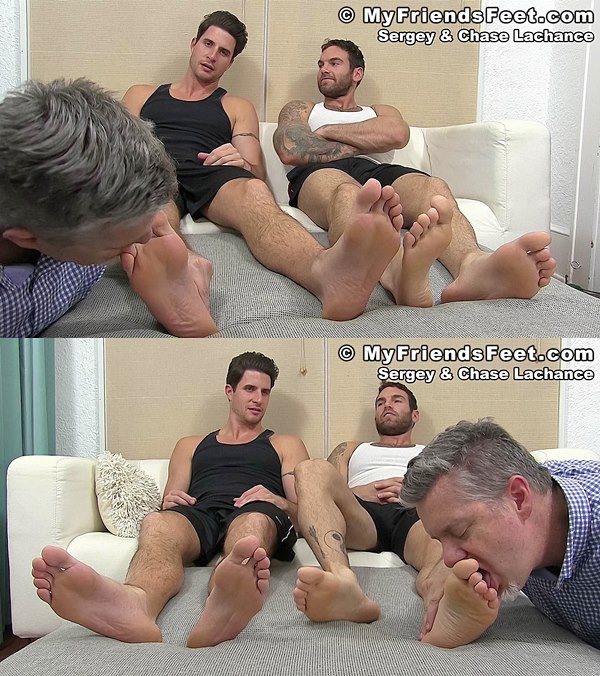 Chase Lachance is hanging out at Sergey's house when Sergey tells his friend that he has a new foot slave – and that he's happy to share. Soon both men are having their feet sniffed, massaged and worshiped while they relax…
Chase is wearing socks and they get the worship treatment before his bare feet do. The foot slave licks every part of Chase and Sergey's big feet with his flexible tongue.
Sergey is wearing flip-flops on his huge feet as he directs and reprimands his foot slave into doing a good job while the two stunning men chat side by side and enjoy having their feet serviced.
Watch The Full Video – Chase Lachance and Sergey Get Feet Worshiped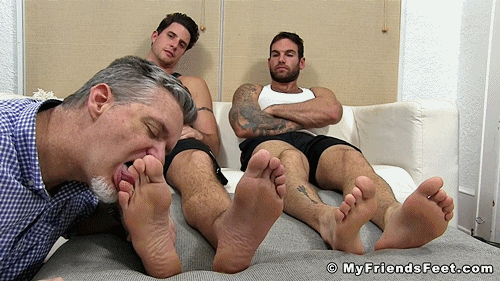 Watch The Full Video – Chase Lachance and Sergey Get Feet Worshiped