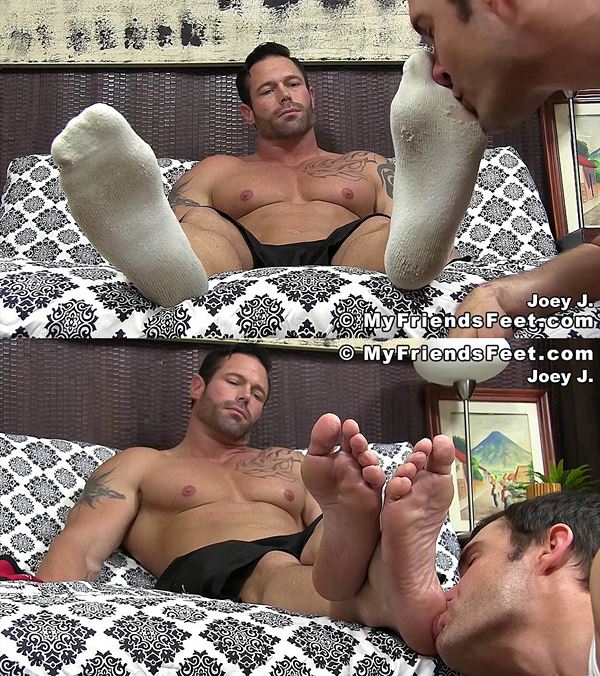 Cameron Kincade wins a bet with masculine straight hunk Joey and chooses worshiping the big man's size 12 socks and feet as his prize. Joey doesn't understand why his friend would want that but goes along with it…
It turns out that Cameron does such a great job servicing his socks and sucking his toes that Joey loves it. Joey closes his eyes and enjoys Cameron's tongue and mouth working on his socks and feet.
Cameron has made a new foot worship convert in Joey. He smells and worships Joey's feet toe by toe, licking Joey's sole of the feet with skills, which makes Joey feel so great.
Watch The Full Video – Joey Gets His Feet Worshiped by Cameron Kincade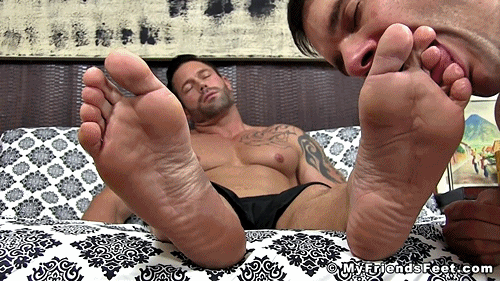 Watch The Full Video – Joey Gets His Feet Worshiped by Cameron Kincade