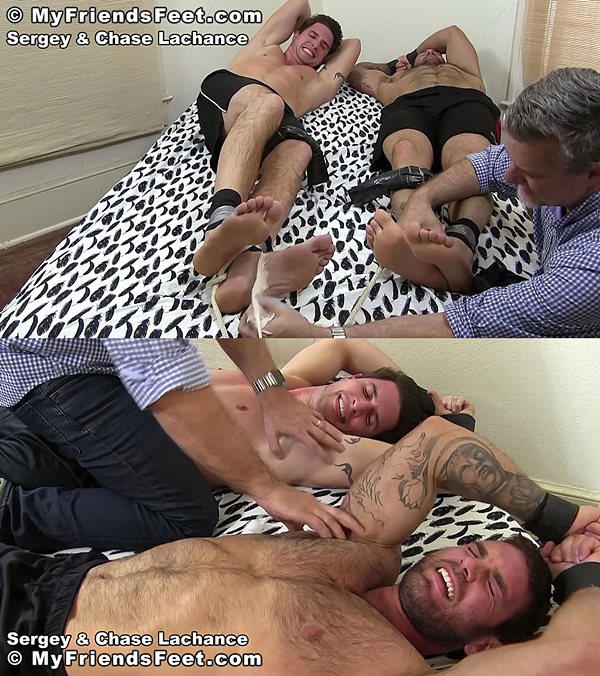 Hot masculine straight hunks Sergey and Chase Lachance wake up next to each other tied up. They don't know how they got there – and they are about to get their muscular bodies and bare feet tickled by a crazy foot master…
The master tickles Sergey and Chase's armpits, chest and abs before he moves down to their bare feet. He uses a feather and a toothbrush to tickle two guys' sole of the feet.
Sergey and Chase laugh loud as the master tickles their sensitive nipples and belly button. He continues to work on both guys' feet with tickle toys until they beg for mercy.
Watch The Full Video – Hot Straight Hunks Chase Lachance and Sergey Tickled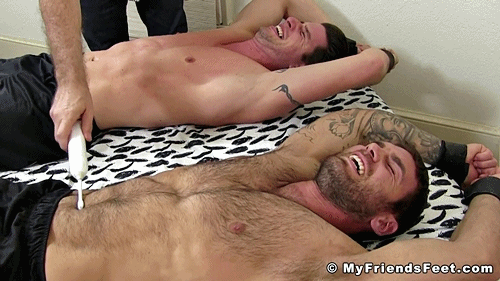 Watch The Full Video – Hot Straight Hunks Chase Lachance and Sergey Tickled