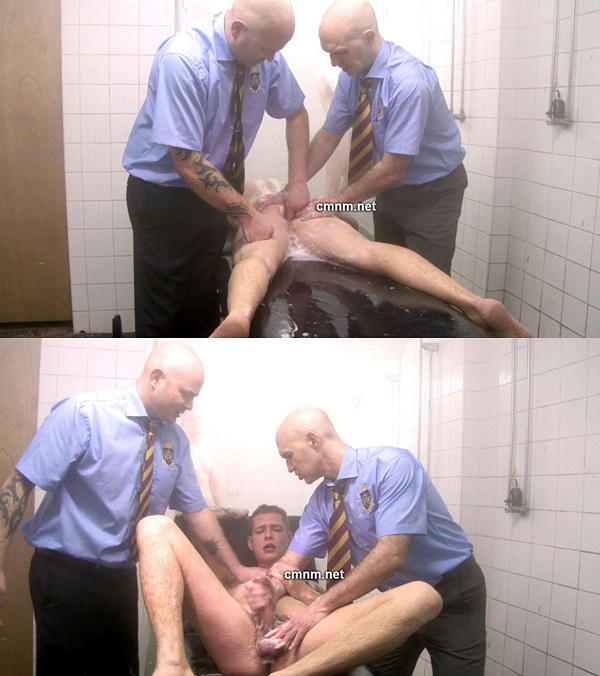 Tension is always high before a game. It's not long before a big derby match against the club's most hated rival Wakely RFC. Straight dude Matt (aka Fred Briars) gets his "Rugby Club Soapy Massage" session with two pervy masters Adrian and Dave…
Valued player Matt's been complaining about the knotted muscles he's been getting from rigorous training, especially in his groin and haunches. It's time to attend to him.
Between hazing rituals and attentive massages, the team's management really know how to create a brotherly spirit amongst the players. Adrian and Dave take turns fingering Matt's ass before Adrian milks a hot load out of Matt's hard pole.
Watch The Full Video – Straight Jock Matt Massaged, Fingered and Wanked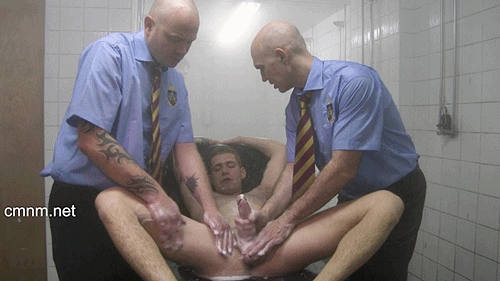 Watch The Full Video – Straight Jock Matt Massaged, Fingered and Wanked