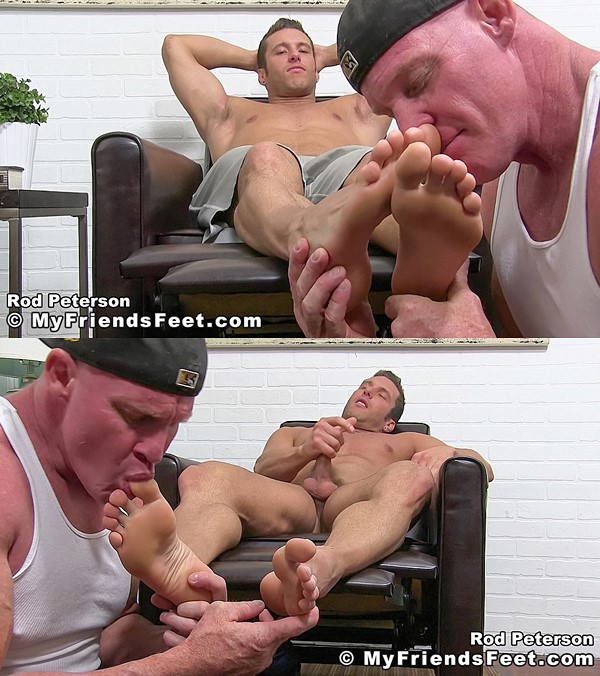 Rod Peterson's tired of his roommate Dev acting like a jerk. Dev never does the dishes and treats Rod like shit. Rod decides to make a change so he gets a book of spells and casts one so that Dev will do whatever he wants…
Fit muscle jock Rod looks so great in his gym wears. He orders Dev massage and worship his sports socks. Moments later, Dev takes his socks off and starts to worship Rod's size 11 bare feet.
Dev licks Rod's the sole of feet before he worships Rod toe by toe. Rod strokes his dick with Dev servicing his feet before Rod jerks a creamy load out of his hard pole.
Watch The Full Video – Rod Peterson Cums While Being Foot Worshiped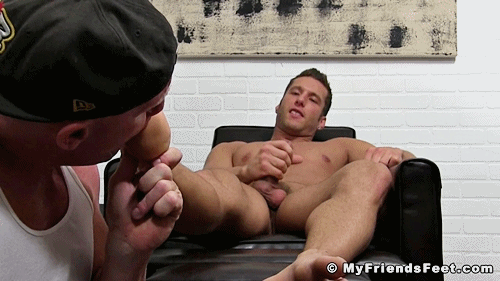 Watch The Full Video – Rod Peterson Cums While Being Foot Worshiped