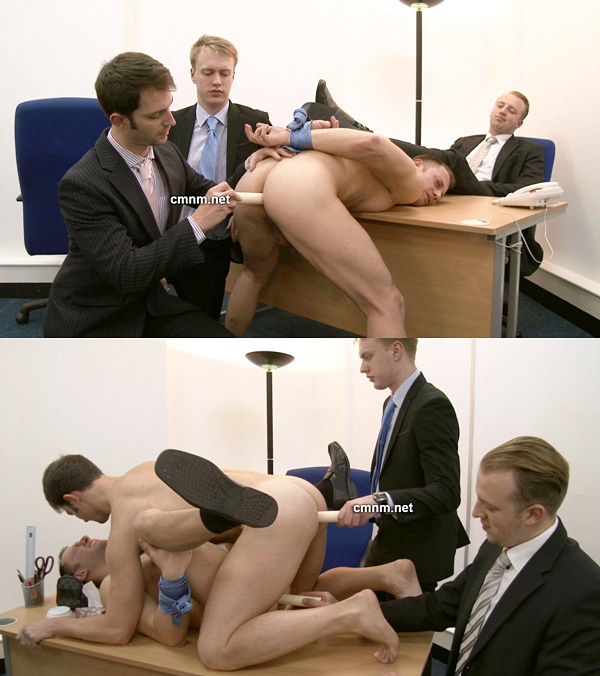 Joe is a wildly ambitious young salesman. He sees the lifestyle that chief executives have wearing their designer suits and stepping into their Bentleys to be whisked back to their posh bachelor pads in Mayfair…
Right in the middle of a busy office Joe's been turned into a lowly pup grovelling on the floor and using his tongue to shine the office manager's shoes. And it is not enough that he's buffing his shoes against Joe's big weighty package.
Today the sexual misconduct reaches a new level when the two office workers Joe and his colleague, handsome straight guy Kieran are commanded to climb atop each other's bare bodies while their asses get used by the pervy businessmen.
Watch The Full Video – Handsome Salesmen Joe and Kieran Vibrator Fucked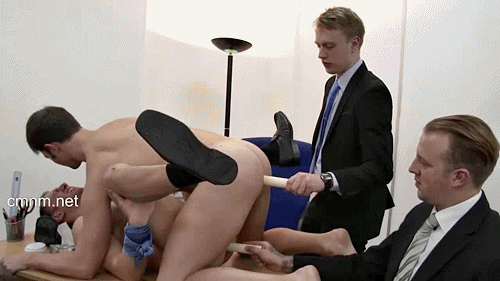 Watch The Full Video – Handsome Salesmen Joe and Kieran Vibrator Fucked