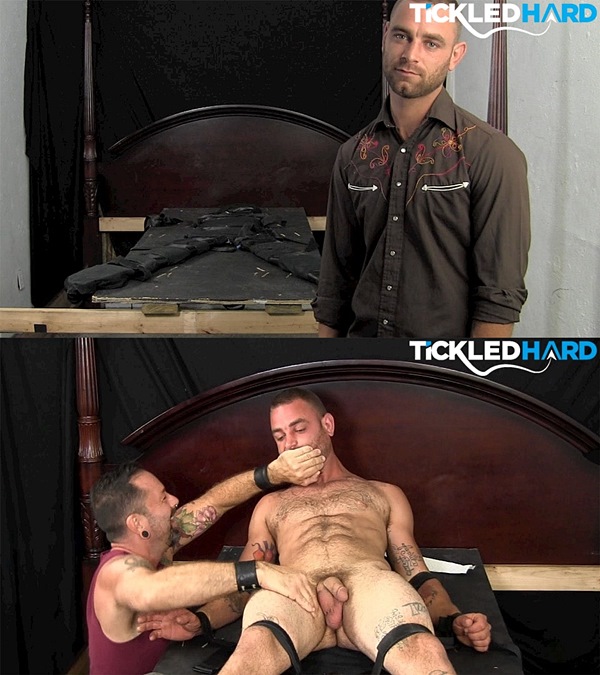 Straight country boy Teddy isn't exactly sure what's he's gotten himself into. He's very ticklish and already jumpy as Franco straps him down in nothing but his underwear and cowboy boots…
When the real tickling begins, Teddy's furry, muscular body tenses and twists while he howls with big laughter. He tries to fight it, but there's no escape from Franco's probing fingers. Franco cuts Teddy out of his underwear and blindfolds him for the next stage.
Franco jerks Teddy's cock until he gets hard. Teddy goes quiet as Franco sucks and jacks his dick until he finally has a toe-curling orgasm, shooting a huge load. Then it's back to hollering as Franco finishes by torturing Teddy's sensitive cock and thighs.
Watch The Full Video – Straight Stud Teddy Tickle Tortured and Wanked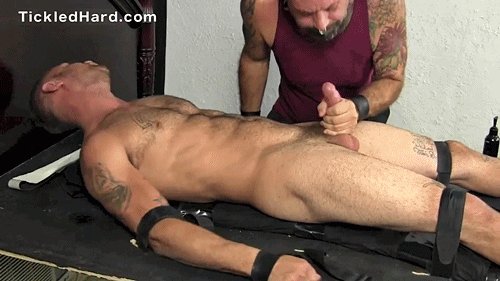 Watch The Full Video – Straight Stud Teddy Tickle Tortured and Wanked