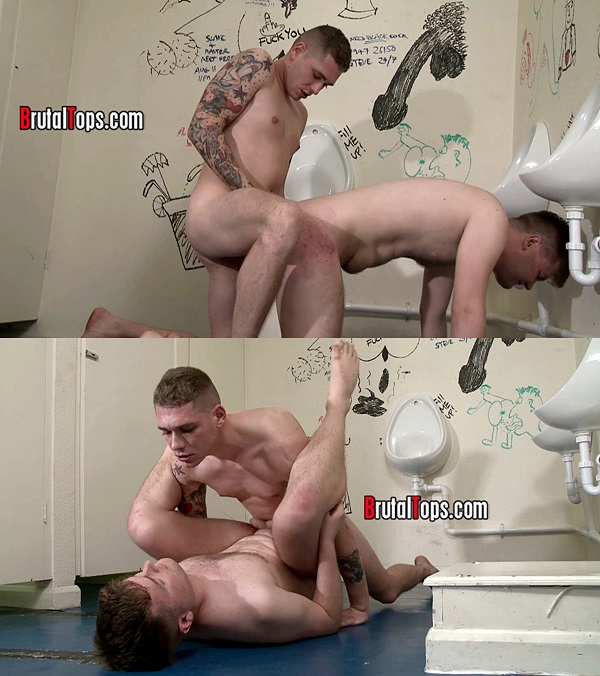 Our favourite young Master Aaron returns to cause more mistreatment of a bewildered sub. The snarling lad is vicious and angily screams abuse at the runt before ordering him to suck his dick and then spread open his slack arsehole…
Master Aaron pounds the runt hard while he fucks the living daylights out of him. Aaron humiliates the sub by having the sub lick clean that smelly urinal as he fucks the sub's meaty ass in doggy style.
Aaron power fucks this chubby sub in missionary style. The runt is powerless to prevent this harsh pounding before the top spunks his load all over his defeated face. This is one of most energetic ever fucking sessions at Brutaltops.
Watch The Full Video – Master Aaron Power Fucks a Chubby Sub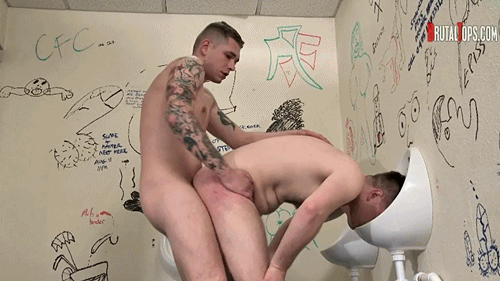 Watch The Full Video – Master Aaron Power Fucks a Chubby Sub