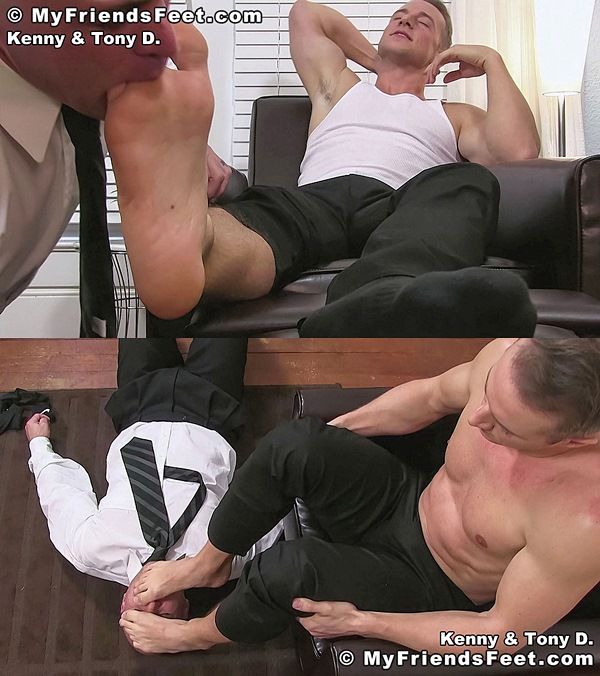 There's been a jailbreak and Kenny hunts down the Warden to take revenge for the tickle torture he suffered in jail. Tony, the Warden, is relaxing at home when Kenny breaks in and forces him to get down on his knees and worship his smelly socks…
Tony sniffs and sucks Kenny's socks before he worships Kenny's size 11 bare feet. Tony totally submits cocky young master Kenny. He did everything as being told. From Kenny's toes to the sole, Tony licks every part of Kenny's feet with his tongue.
Kenny has been traveling miles on foot and his feet and socks are so sweaty. After that Kenny humiliates his Warden more by making him suck his perfect toes and clean his feet with his tongue.
Watch The Full Video – Warden Tony Worships Cocky Straight Guy Kenny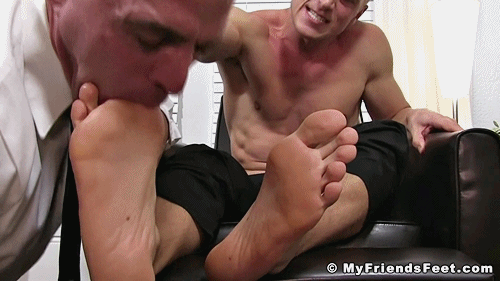 Watch The Full Video – Warden Tony Worships Cocky Straight Guy Kenny