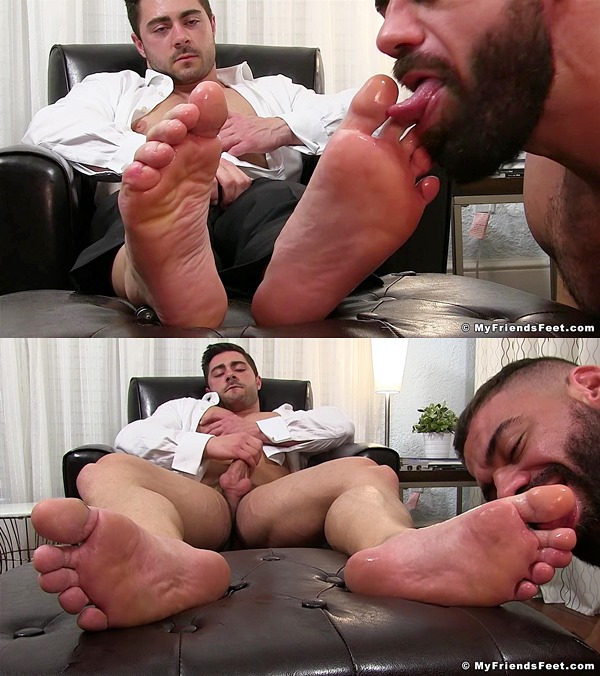 Ricky Larkin's been warned by his boss Derek Bolt that he needs to work on his attitude and his customer service. Being a pro-active boss, Mr. Bolt suggests an immediate training session to teach Ricky how to think of others first…
Derek has Ricky sniff and worship his dress socks before Ricky rips off Derek's socks and starts to work on Derek's size 9 feet. Ricky is anticipating Mr. Bolt's needs and sucking on his hunky boss' toes with skills.
Soon Derek pulls his cock out of his shorts, jerking off as Ricky worships his bare feet. Derek strokes his white jizz out of his hard pole while Ricky still licks his toes.
Watch The Full Video – Ricky Larkin Foot Worships Derek Bolt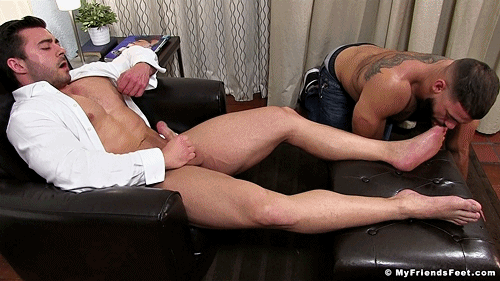 Watch The Full Video – Ricky Larkin Foot Worships Derek Bolt