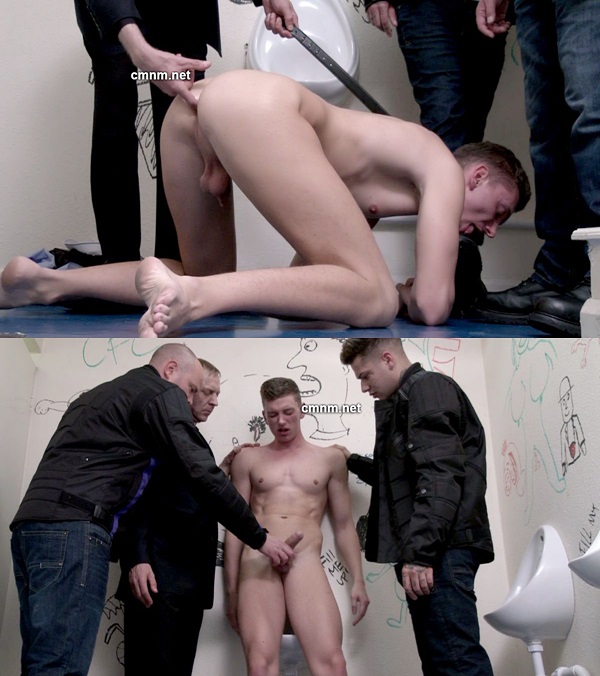 In a public loo you get a mix of people from all walks of life from sexy chavs to moralistic vicars. It's a place where people in powerful positions can get out all that pent up sexual energy together…
The filthy smooth-bodied exhibitionist's been caught doing what turns him on the most! Luckily the raunchy vicar is here to give him a good lesson and two biker dudes that stop in for a quick piss want to see this perv be properly disciplined as well.
The tough bikers verbally shame this naked slut that drives him into an excited frenzy. If only his office workmates could see him now crawling across the grimy public toilet floor licking his cum off leather boots.
Watch The Full Video – Billy Rock Humiliated by Three Creepy Masters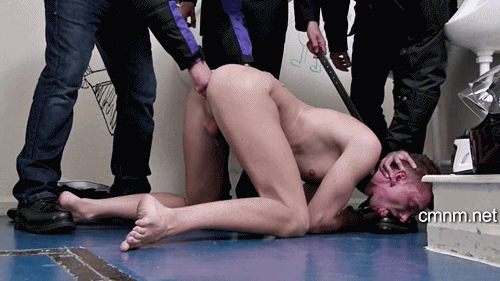 Watch The Full Video – Billy Rock Humiliated by Three Creepy Masters