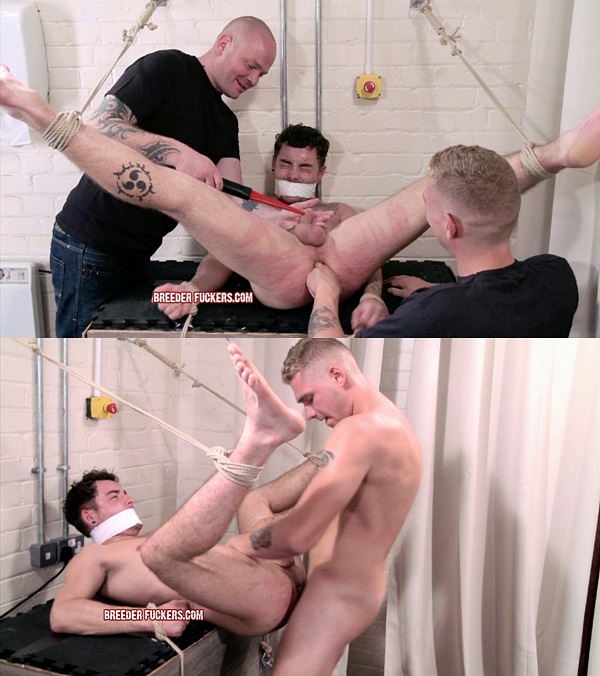 Jack Green is roped on his back in such a way that his ass is spread wide open to show his sphincter, balls and thick floppy cock all at once. Every time Jack wriggles to try to escape he only succeeds in temptingly shaking his arsehole at us like a slut…
When his feet are whipped with a leather strap he frantically rubs them together to try to sooth himself. And every lash Jack gets from the cane makes his body jolt as though he's receiving an electric shock.
Perverted Aaron finger and dildo fucks Jack's tight hole for the master's pleasure. Aaron and Dave take turns fucking this stupid straight punk before Jack gets his red ass cracks covered with two thick creamy loads.
Watch The Full Video – Two Evil Masters Dominate and Fuck Jack Green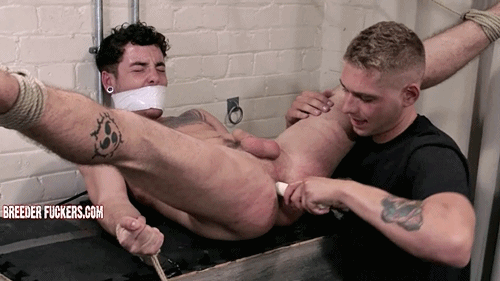 Watch The Full Video – Two Evil Masters Dominate and Fuck Jack Green