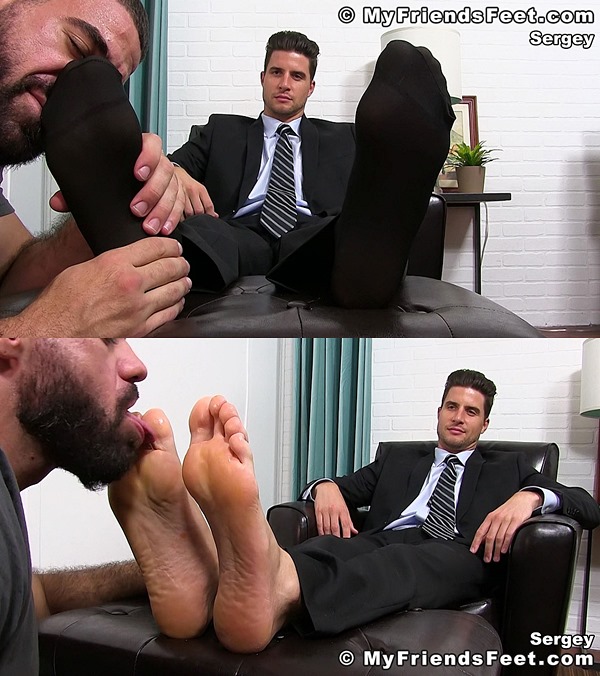 Six-foot-three Sergey is a tall, good looking bussinessman. In his office Sergey has macho foot master Ricky Larkin in to give him a foot rub and it ends up being a hot foot worship session that Sergey really enjoys…
Ricky's massage and training business' started to make office calls and he shows Sergey that he knows how to massage Sergey's huge feet through his sheer socks. Ricky sniffs and worships Sergey's dress socks before he takes Sergey's socks off.
Ricky obviously loves Sergey's sexy size 13 bare feet. He licks Sergey's feet toe by toe with passion. Sergey enjoys every moment as Ricky's big tongue worships Sergey's sole of feet back and forth until they are soaked.
Watch The Full Video – Ricky Larkin Worships Hot Businessman Sergey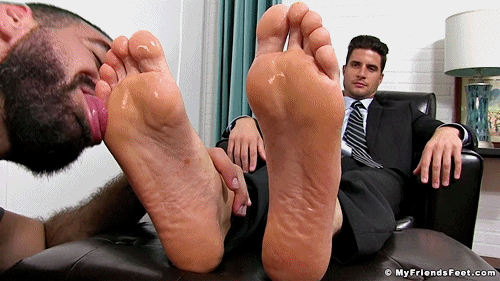 Watch The Full Video – Ricky Larkin Worships Hot Businessman Sergey